Why Use a REALTOR®?
Posted by Kelly Kernick on Monday, November 6, 2017 at 12:06 PM
By Kelly Kernick / November 6, 2017
Comment
Why a Realtor Streamlines the Process of Selling Your Home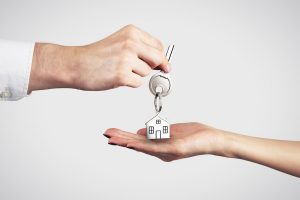 So, it is time to move onwards and upwards in life and move house! Moving is a dynamic process that involves much more than a simple transaction. From marketing to proper evaluations and inspections, it is advisable to use the services of an experienced professional realtor to make sure everything goes smoothly.
The following challenges are what a professional can help you avoid when selling your home:
Time Spent on Potential Buyers
Selling a home by yourself will be a significant time commitment that should not be underestimated. Perhaps the greatest commitment to your time will be in scheduling and hosting viewings of your property. Are you ready and able to pick up the phone every time you have an inquiry? Are you able to sift out the simply curious from real potential buyers to avoid unnecessary viewings? Realtors are experienced in asking the kind of qualifying questions that sort out the wheat from the chaff. And how many evenings, weekends, and weekday hours are you able to give up to show interested parties your home? You'll then have to pro-actively follow up on interest after viewings.
Marketing and Valuation
As well as the time involved in doing your own marketing, there are also practical considerations around how successfully you will get the information out there. Yes, you can list your property on various websites and specialist portals that realtors use. However, realtors also have extended networks of active potential buyers that they will reach out to with information on your property, a channel you will almost certainly not have access to.
You would have to be confident that you could realistically value your property correctly if you chose to put your home on the market yourself. Things you may be oblivious to can be widely considered as flaws by potential buyers. A professional realtor has the experience to point those out and suggest small changes which will make your property more attractive.
Negotiating
Realtors are both objective and experienced, having negotiated hundreds or thousands of real estate transactions. They know how to spot the signs a potential buyer has formed an emotional attachment towards your property and how to leverage that to your benefit. They also know how to spot signs of nervousness that might pose a threat to the eventual sale and how best to allay such fears. They won't make compromises because they have been charmed by a prospective buyer, or behave irrationally because they don't like them on a personal level.
Avoiding Getting Sued
This is a genuine concern that owners operating without a realtor must be acutely aware of. There is a lot of paperwork involved in the sale of a property. Getting it wrong can at best delay the sale and at worst lead to putting yourself in danger of legal proceedings. Seller's disclosure is a particular concern. What can be considered a defect, hazard, or nuisance varies depending on where you live. Realtors know exactly what is required of the seller. If a mistake is made, then they have insurance, ensuring that a seller does not personally suffer.
Selling your home in the Calgary, Alberta area? The Kernick Team can ensure that you have a successful experience selling your home.