The Kernick Home Team Advantage
The goal of Kelly Kernick and the Kernick Home Team is to empower you throughout the entire buying and selling process, allowing you to feel confident navigating and making decisions in the Greater Calgary real estate market.
We believe that the way to guarantee that you receive the best service possible is by giving you honest and relevant information — ensuring that your decisions are informed ones.
In Calgary's complicated and sometimes volatile housing market, having a dedicated and experienced professional by your side is vital to negotiating a successful deal. Whether you are buying or selling, we will listen, guide, and assist in achieving your real estate goals. Our job is to provide you with all the tools to confidently make an advantageous home purchase or sale.
Combined with our familiarity of the local mortgage and lending market, we provide our clients with a comprehensive "A to Z" knowledge base to draw from. Ask us anything: if we don't already know the answer, we'll find it for you
Awards & Honours
"Kelly: I just wanted to let you know that I really appreciate all your help today. I know that you went above and beyond your duties and I am forever grateful for that. You literally saved me. The lawyer emailed me and said the buyer did acknowledge they were in the wrong. I think you played a big part in making that happen so thank you for being tough on them. Only an experienced agent would know what to do. You are a superstar!" Anne Ngo Read More Testimonials
Partners: Connecting You with Important Professionals
We have a team of competent, honest, and reliable professionals to assist you when buying or selling a home. We will bring the right professional to the table when needed, and this can include:
home stager • mortgage broker • lawyer • property inspector
professional mover • insurance agent • renovator
---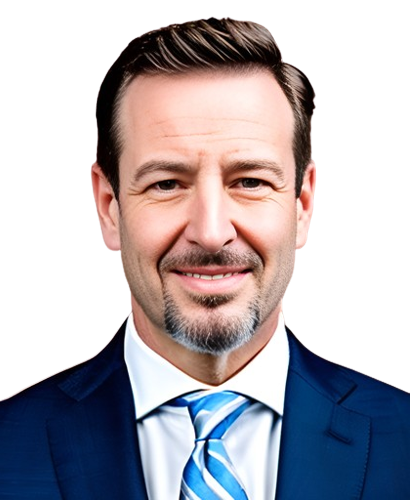 I have been helping people with their real estate needs for over 20 years. Born and raised in Calgary, I have always had a passion for homes. After completing university, I started my first business from scratch - a landscaping and renovation company. But, after a few years, I felt like I needed to explore new horizons. So, I began investing in real estate. As I started to look for real estate agents to work with, I found many who were good at sales but lacked background knowledge in home construction or real estate investing. I realized there was a need for this kind of expertise in the industry, and that's when I decided to become a Realtor myself.
With over 500 successful transactions to my credit, I have become an expert in selling a variety of properties, including single-family homes, townhouses, condos, new constructions, acreages, infills, and investment properties. My solid foundation in home construction and real estate investing is an asset to my clients, and I strive to put people on the right track in their real estate transactions. I believe that communication and providing valuable insight is more important than pushing for a quick sale. My focus is always on helping my clients make informed decisions, whether it's investment advice, construction knowledge, marketing strategy, or negotiations.
As an award-winning Realtor, I am proud to have earned multiple awards throughout my career. I was a Top 5 Producer for Urban Realty from 2018 to 2022, recognized as the Top Agent with the Greater Calgary Real Estate Company in 2016 and 2017.My approach is to empower my clients with honest and relevant information, and with my industry connections and software, I can provide real-time access to new listings as they come into the database. Additionally, I have developed a vast network of industry partners who provide the best service to ensure a smooth home buying or selling experience for my clients.
With a competitive and volatile housing market, working with a dedicated, experienced, and knowledgeable real estate agent is essential. I am dedicated to helping my clients find the best properties to suit their needs, and I always listen carefully to their requirements and provide guidance to achieve their real estate goals.If you are looking for a real estate professional who can help you navigate the complex Calgary real estate market, I would be delighted to help you. Thank you for considering me for your real estate ventures, and I look forward to working with you.