Benefits of Living in a Lake Community in Calgary
Posted by Kelly Kernick on Friday, August 18, 2023 at 7:40:17 PM
By Kelly Kernick / August 18, 2023
Comment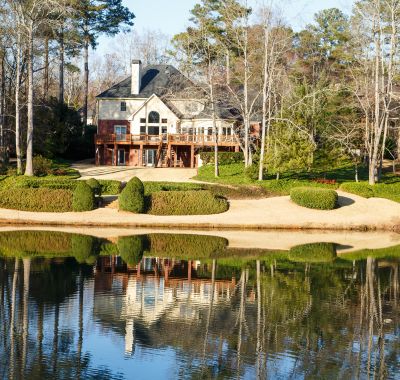 Living in a lake community in Calgary offers a unique and idyllic lifestyle that combines the advantages of urban living with the tranquility and recreational opportunities of lakeside living. Situated in the foothills of the Canadian Rockies, Calgary is known for its natural beauty, and living in a lake community is one excellent way to take advantage of it.
If you are deciding where to buy a home in Calgary, consider some of the benefits of living near a lake.
Natural Beauty and Scenic Views
One of the primary advantages of living in a lake community is the stunning natural beauty that surrounds you. Many of Calgary's lake communities feature picturesque lakes with crystal-clear waters, surrounded by lush greenery and often backed by views of the majestic Rocky Mountains. The serene ambiance and scenic views provide a calming and visually pleasing backdrop to daily life, allowing you to enjoy both the convenience of living near all of Calgary's ameniteis and striking natural beauty of the mountains.
Year-Round Recreation
Living near a lake means access to year-round recreational activities. In the summer, you can enjoy swimming, kayaking, paddleboarding, fishing, and picnicking by the lake. In the winter, the frozen lakes offer opportunities for ice skating, ice fishing, and even hockey. Many of Calgary's lake communities also feature parks, beaches, and walking trails, making it easy to stay active and enjoy the outdoors.
Community Connection
Neighbourhoods surrounding lakes in Calgary tend to have a strong sense of community. Residents frequently come together for various events, such as community barbecues, festivals, and charity fundraisers. These gatherings foster a sense of belonging and camaraderie among neighbours, making these communities some of the most well connected in Calgary.
Family-Friendly Environment
Lake communities are known for being family-friendly. The presence of the lake and recreational amenities makes them ideal for families with children. Kids have opportunities to swim, play, and make friends in a safe and inviting environment. If you are looking to provide an old-fashioned, outdoor-focused childhood for your children then a lake community in Calgary might be the perfect fit.
Waterfront Properties
Perhaps it goes without saying, but living in a lake community presents the opportunity to own waterfront real estate. Many homes in these communities are situated directly on the waterfront, allowing residents to enjoy easy access to the lake. Waking up to a view of the water or enjoying a cup of coffee on your lakeside deck can be a daily pleasure, and this benefit tends to contribute to better property appreciation as well.
Increased Property Values
Homes in lake communities often hold their value well and may even appreciate at a faster rate compared to properties in other neighborhoods. The desirability of lakeside living can have a positive impact on property values that makes the already excellent ROI on real estate even better.
Investment Potential
Lakefront properties tend to be in demand, which can make them sound investments. If you ever decide to sell your home, the appeal of lakeside living can attract potential buyers and yield a good return on investment. Depending on the community's restrictions, you may also be able to leverage the home in the future as a lucrative rental property.
To learn more about homes for sale in a Calgary lake community, contact us any time. We would love to help you find your home sweet home in Calgary.