What are Infill Homes?
Posted by Kelly Kernick on Wednesday, November 16, 2022 at 6:00:56 PM
By Kelly Kernick / November 16, 2022
Comment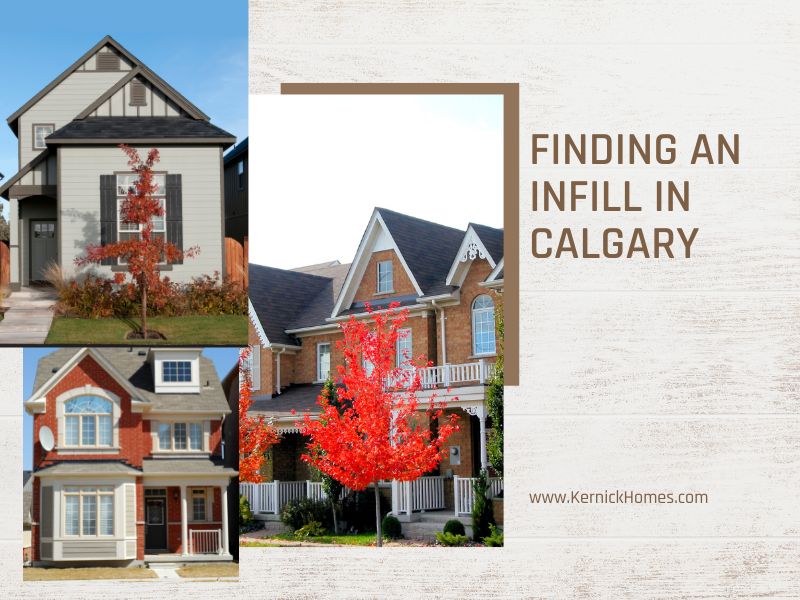 Have you heard of infill homes? Calgary features many infills, among a wide range of styles within the more densely populated or historic parts of the city. To learn more about infill homes in Calgary and whether one might be right for you, keep reading.
Want to learn more about homes for sale in Calgary? We can help. Contact us any time to get started.
What is an infill home?
An infill home is one that is built on a vacant, underused, or empty lot in an existing community. The name comes from the way these homes are built in between, or filling-in among, homes, businesses, or other elements of the community to make use of a previously unused space.
In most cases, this looks like a brand new home being built in an older neighborhood, perhaps on land that was previously a part of a neighbor's property that has since been sold. Infill homes might be built as a part of a project by a developer, a community effort to breathe new life into the area, or an indiviudal project by one builder.
What are the pros and cons of an infill home?
Infill homes are a creative solution to a housing challenge, and can be an ideal home for many people. To help you decide if it might be right for you, consider these pros and cons.
Pros
The best of both worlds: a brand new home in a historic or established neighbourhood.
An environmentally conscious new construction project, where no new land needs to be cleared or developed.
In some cases, the opportunity to choose the neighbourhood you love, while also designing a brand new custom home.
Generally located closer to the city centre and downtown amenities.
Cons
While the house is new, infrastructure and community amenities will not be. This includes older trees, roads, sidewalks, pipes, and utilities.
Can be disruptive to the neighbourhood.
In some cases, the project will be more time consuming and expensive than other new construction options.
Where can I find an infill home in Calgary?
You will find many diverse, beautiful infill homes for sale in Calgary. Most are located within close proximity to Downtown Calgary in established, and even historic, neighbourhoods. While they have in common a location near to the city centre, you will find a range of communities to suit a variety of lifestyles. Some neighbourhooods that feature infills in Calgary provide an urban, walkable setting, while others are more suited for those who love outdoor recreation and are looking for quick access to dog parks, the Bow River, or hiking trails.
Whatever you're searching for in a Calgary neighbourhood, we can help you find it. To begin looking for your ideal infill home, or another home for sale in Calgary, reach out to find out how we can help. We would love to help you find your ideal property in this amazing city. Contact us any time to get started.