Should You Buy a Duplex in Calgary?
Posted by Kelly Kernick on Wednesday, November 30, 2022 at 4:27:13 PM
By Kelly Kernick / November 30, 2022
Comment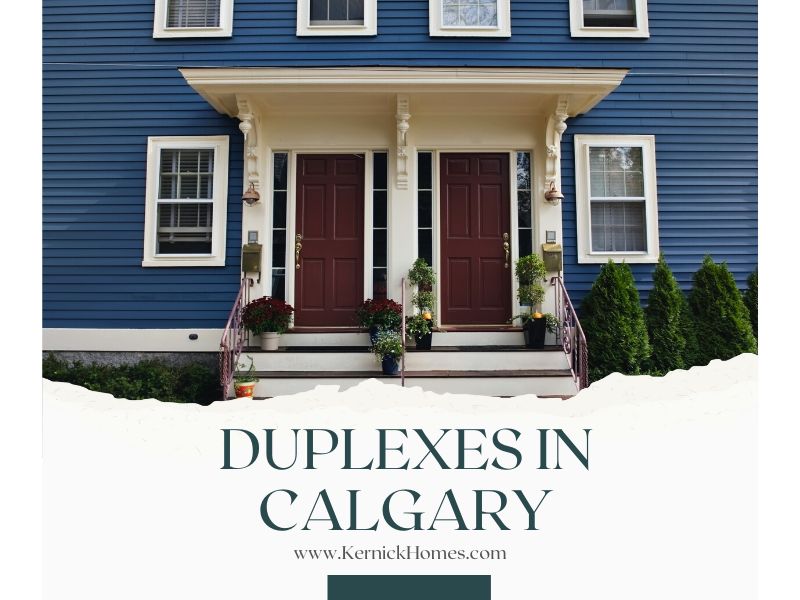 Are you considering buying a duplex in Calgary? A duplex can be a great way to purchase an investment property, while also having the option to live in it yourself. If a duplex is something you are thinking about, check out these ideas to prepare yourself for the shopping process.
Looking for homes for sale in Calgary? We are always here to help. Contact us any time to learn more.
What is a duplex?
A duplex is defined as a structure with two entirely separate dwellings, each with their own entrance. The two homes generally share one wall or are set one on top of the other, and tend to be mirror images of each other or exact copies. You can find duplexes with side by side units, or an upstairs and downstairs unit. Some feature backyards, while others are placed on a smaller property without much outdoor space.
Mortgages for a duplex
Buying a duplex may require slightly different financing than purchasing a condo, townhome, or single family home. Talk with your lender about what options are available to you.
In some cases, borrowers are at an advantage when buying a duplex because the lender will factor in the rental income from the property as a part of your overall income when qualifying. If you plan to live in one unit while renting out the other, you will likely be able to qualify to borrow more (and often at a lower interest rate) than you would for a single family home. Each scenario will vary, but talk with a few lenders to see what you may qualify for.
Benefits of owning a duplex
There are many benefits of owning a duplex instead of a single dwelling.
1. You can keep watch on your rental property all the time
Many people are intrigued by the potential of owning an investment property, but are hesitant due to the potential risks involved. When you choose to rent a property, there is always the chance that your tenant will not care for the property well and the security deposit will not fully cover the damage.
In a duplex where you are living in one part of it, much of this risk is minimized. Tenants in this scenario are far more likely to pay rent on time and take care of the home when they know the landlord is their next door neighbour, and you will be positioned to keep an eye on things at all times.
2. Part of your mortgage can be covered by rental income
In many cases, the rental income you get from one unit in the duplex will cover a significant portion of your mortgage. Depending on the mortgage payment you have, the monthly rent for one unit of the duplex may even cover the entire monthly payment. This is a great way to continue working toward future investments or build your savings back up after the purchase of the property.
3. The entire property can become a lucrative investment
When you are ready to move on from living in the duplex, you can avoid the process of selling a home while looking for a new one to buy, and instead transition to renting out both units. Many people find that this is an ideal way to work toward their financial goals.
Once you have decided to begin the journey of finding your ideal duplex for sale in Calgary, it's time to decide where you would like to look. With such a diverse array of neighbourhoods in the city, many of which include duplexes, you can have your pick between an urban or suburban environment, something close to the Bow River, or whatever other criteria is important to you. We can help you narrow down your ideal location and begin the search for the property that is right for you.
To learn more about buying a duplex in Calgary, contact us any time!