Reasons to Buy a Calgary Duplex
Posted by Kelly Kernick on Tuesday, January 10, 2023 at 3:16:32 PM
By Kelly Kernick / January 10, 2023
Comment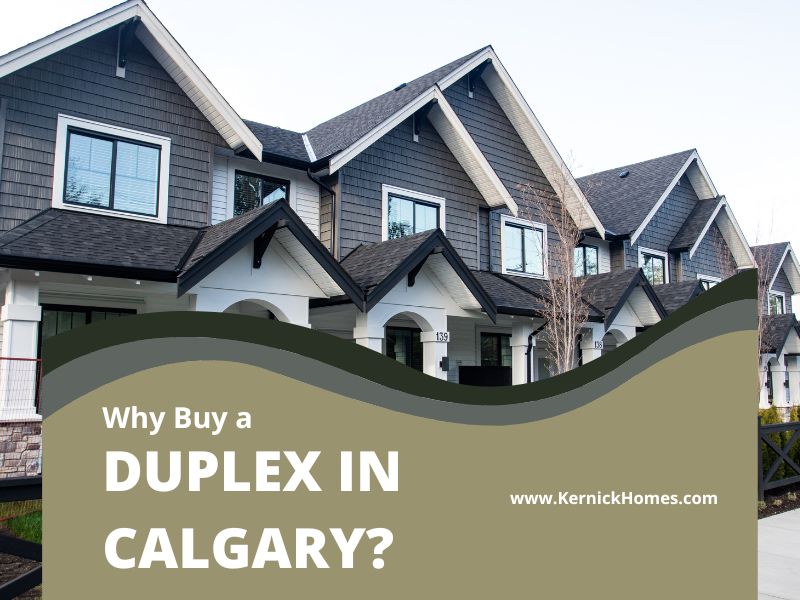 Owning a duplex in Calgary presents a lucrative investment opportunity, perfect for many people who are looking to dip their toes into the real estate investing world. If you are considering buying a duplex in Calgary, we can help. Contact us any time to learn more, or keep reading to learn more about why buying a duplex in Calgary might be your best investment yet.
1. Duplexes in Calgary can double as your personal home and income property
In many cases, homeowners are able to purchase a duplex in a similar price point as they would pay for a single family home, but leverage the property as both primary residence and income property. Some duplex owners even find that the rental income from just one unit in the duplex nearly covers the cost of their mortgage on the entire property.
If you are interested in owning an income property but are not yet prepared to own two separate pieces of real estate, a duplex in Calgary could be the perfect solution.
There are other benefits to living in a duplex while renting out the second unit, as well. Living next to your tenants is more likely to ensure that they care for the property, pay on time, and abide by the terms of the lease.
2. A duplex will maximize use of the property
Many people are surprised by how affordable a duplex is, often costing barely more than a comparable single family home. This is because a duplex is such an efficient use of space and construction materials.
Sharing a wall (or in some cases a floor/ceiling), a duplex maximizes the design on the property by eliminating the need for a side yard and 25% of the building materials. If you have not yet decided what type of property to invest in, you may find yourself pleasantly surprised at the duplexes in Calgary that comfortably fit within your budget.
3. Duplexes can be more energy efficient than single family homes
Because of the shared walls, duplexes are often more energy efficient than other homes. When compared to the energy required to heat or cool two separate homes of comparable size, a duplex will be far more affordable and efficient. This is just another factor that contributes to the affordability of owning a duplex.
4. Living in a duplex is a great compromise between a house and a condo
If you have decided on a budget for your housing purchase and are finding that it feels a bit tight when you look at single family homes, you may have broadened your search to include condos. A condo can be a more affordable alternative to a single family home that still provides the benefits of homeownership.
Owning a duplex can be a perfect happy medium between the affordability of a condo and the lifestyle provided with a single family home. Most duplexes will feature a yard similar to a single family home, as well as a garage, residential street access, and a location similar to a single family home community. In many cases, the cost of living in a duplex (particularly if you rent out one side of it) will be comparable to, or less than, a condo. As you crunch the numbers, don't forget to factor in the HOA fees that are generally associated with condo ownership.
Where can I find a duplex in Calgary?
There are duplexes throughout the entire city of Calgary, in a wide range of price points and styles and located in all 4 quadrants. To learn more about finding Calgary duplexes for sale, contact us any time!