How to Update a Calgary Bungalow
Posted by Kelly Kernick on Friday, February 10, 2023 at 9:30:35 PM
By Kelly Kernick / February 10, 2023
Comment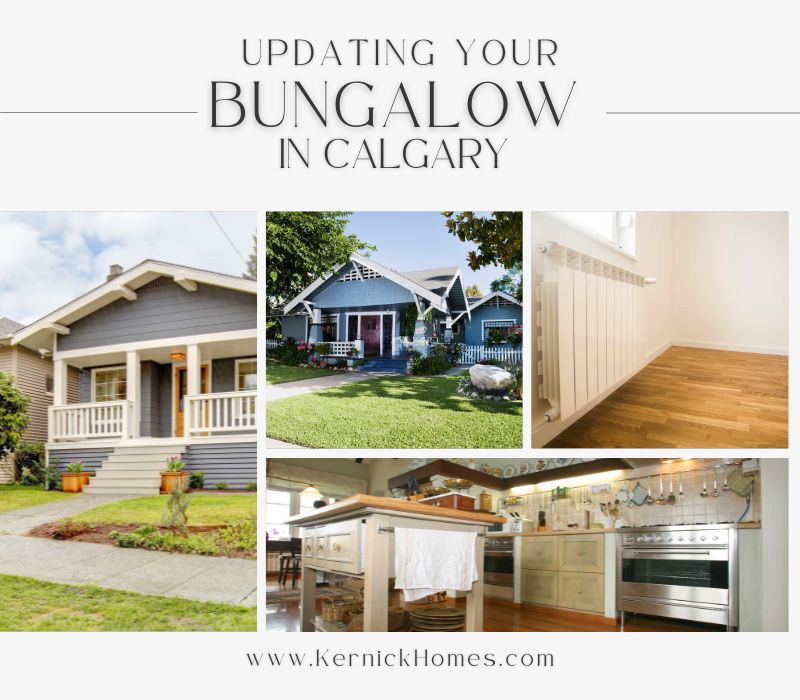 After you find a bungalow for sale in your ideal Calgary neighbourhood, it may be time to plan out some updating. If you are looking for tips to renovate your Calgary bungalow while preserving its historic charm and classic appeal, check out these ideas.
Still on the hunt for that ideal bungalow for sale in Calgary? We can help. Contact us any time to learn more.
What is a bungalow?
A bungalow is defined as a single story home, and typically features a broad front porch and a low roof. Some bungalows in Calgary will also feature an upper room or two built into the sloped roof, technically adding an upstairs but without truly being a 2 story home.
You will find bungalows throughout Calgary, offering an affordable housing option at a similar price point to a townhome or condo, but with many of the same benefits as a single family home.
1. Update the exterior
The curb appeal of a bungalow is one of the best perks. That classic Craftsman architecture is what draws so many people to them, and maintaining the look is an important part of protecting your investment.
This doesn't mean a little updating can't be done. Honor the classic look and charm of the design, while considering a new colour palette to paint the exterior, changing the front landscaping or renovating the porch.
2. Give the radiators a facelift
Most bungalows are heated through radiators, many of which are original to the home from decades ago. If rewiring the entire home to incorporate a new heating system is not in your plans (or budget), consider a more affordable alternative that will still allow you to update the home.
Your antique radiators can be replaced with modern designs that more seamlessly suit your aesthetic and offer additional safety features or smart home technology. This way, you can enjoy the update you want without spending a large portion of your budget on this one change.
3. Replace the flooring
Don't underestimate the design impact that new flooring makes, in addition to the increased functionality it can offer. Unless the sellers recently replaced the flooring, consider allocating some of your resources to changing some or all of the flooring.
Carpets in particular should be the first to go, and even hard flooring may be dating your home or making it difficult to incorporate your personal style. Look for modern versions of a classic aesthetic, like a luxury vinyl plank or engineered hardwood that offers a similar timeless look to old fashioned hardwood floors.
4. Prioritize the kitchen
If you need to choose one major update to prioritize due to time or budget constraints, focus on the kitchen. This is generally accepted as the best place to get a solid ROI when renovating your home, and will allow you enjoy your home more in the meantime.
Avoid a project that leaves your kitchen feeling out of place in this classic architecture by steering clear of design trends and opting for timeless colours and finishes. Trendy decor can be incorporated in dishes, rugs, and accessories as much as you'd like, but your future self will thank you when the cabinets, counters, and colour choices are timeless and classic.
To learn more about bungalows for sale in Calgary, contact us any time.