Turning the Corner: Calgary Real Estate Market is Improving
Posted by Kelly Kernick on Sunday, June 5, 2016 at 12:14 PM
By Kelly Kernick / June 5, 2016
Comment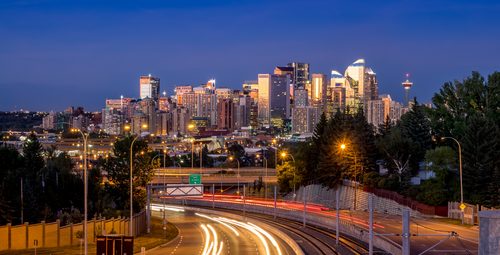 In the month of July there's two things Calgarians love talking about: The Calgary Stampede and Real Estate. It just so happens, that both aren't doing so well. There seems to be less hype and fewer corporate parties for the Stampede. Meanwhile, the Real Estate Market has been in slow motion all year. We can't speak for the Stampede, however; the Calgary housing market has finally showed some signs of improvement.
The Calgary Real Estate Board (CREB) reports that prices continued to slide in the month of June. That doesn't sound so great… does it? Here's the silver lining– experts thought that the decline in prices in the month of June were going to be greater than they are. Since the economic downturn, the Calgary real estate market hasn't been in a zen-like balanced state. In the last month, the difference between new listings, standing inventory and home sales became more balanced. What does this mean? Hopefully new listings won't stay on the market for long periods of time.
It's important to note, that even with a balanced housing market, "it's very likely that pricing challenges will persist in the housing market until economic conditions start to improve" according to CREB chief economist Ann-Marie Lurie.
It sounds like a broken record and perhaps it is because Calgary remains a buyer's market. Benchmark prices for detached homes were $502,400 in the month of June, which was .4% higher than the previous month and still down 3.4% from this time last year. Price reductions for listings has given homebuyers all kinds of advantages. For example, Calgarians that thought they could never afford buying a home, have the opportunity to enter the market. Move-up buyers, have been able to purchase homes that they thought they could never afford.
Here at The Home Team, we've weathered all kinds of storms in Greater Calgary's real estate market. This small turn in the housing market have us feeling optimistic for the second half of the year. If you want to explore your options, whether you're a move-up buyer or a first time buyer or you want to sell your home, feel free to contact me today in Calgary at [email protected]