The Motivated Seller
Posted by Kelly Kernick on Monday, July 13, 2015 at 11:45 AM
By Kelly Kernick / July 13, 2015
Comment
You're offered a job opportunity of a lifetime overseas in Europe.
Binge watching National Geographic leads you to sell everything and start an expedition around the world.
Losing a job or a personal fiasco leads to foreclosure in the near future.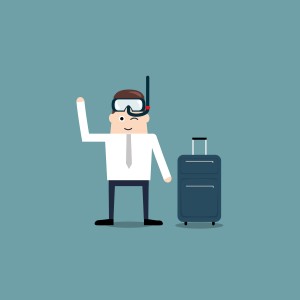 All of the above are examples of a motivated seller, someone that lists their homes in hopes of selling quickly. In last week's blog we discussed how some homebuyers believe that the elusive foreclosure is the only way to get a "deal" on a home. In this week's blog, we will look at the motivated seller, where you have a better chance at finding and closing on a residential property below market value.
When a home is on the brink of foreclosure, often the homeowner is 2-3 payments behind and there are no signs of catching up and selling below market value is the optimal option. We refer to this as a "desperate" motivated seller, and this is nothing to be embarrassed about. It's far better for the homeowner to sell at a reduced price than go into foreclosure. Finding this listing or a seller on the verge of foreclosure, you'll often get a better deal on a property, than when a home is in foreclosure.
A motivated seller doesn't necessarily mean that they are desperate to sell and are willing to take the first low offer on their home; however, it does mean that the seller will listen to lower offers. It can also mean that there are other areas to negotiate which can drive the price down, for example, asking for a faster possession date.
Now lets be honest, the term "motivated seller" can also be a marketing strategy for homeowners to simply get any offer before pulling their listing or they want you to believe they are "motivated" to sell. A motivated seller might be getting rid of a property that is ready to fall off a cliff after the next big rainstorm or want out of a condo that is about to have a major hike in condo fees. All these factors are exactly why you need a strong real estate agent on your team.
There are an abundance of real estate agents in Calgary, but it's experienced and trusted agents that hear about these potential listings and can weed out the real ones from the fake. If you find a listing that has "motivated seller" in their description and you want to know what the bottom line is, contact me at [email protected]. There's a great chance that I'm already aware of the listing and I'll provide you with all the necessary information on said listing.