The Mortgage Process: What you need to know when buying a home in Calgary
Posted by Kelly Kernick on Tuesday, January 12, 2016 at 12:33 PM
By Kelly Kernick / January 12, 2016
Comment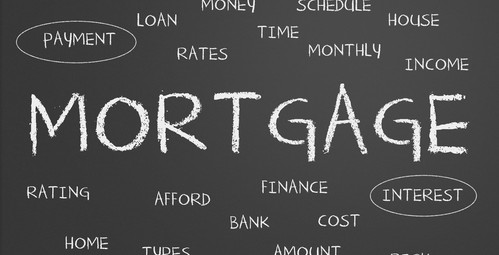 Searching for your next home in Calgary can be exciting and fun. If browsing through beautiful pictures of homes for sale is the fun side of YYC real estate, than the mortgage process is the more daunting side of it. Here at the Home Team, we know that the applying for a mortgage can be stressful; however, with some preparation and education, you can make the process a walk in the park! Continue reading this week's blog to find out what is involved in successfully closing on a mortgage.
Pre-Approval
You've heard this term before and it's your first step in the mortgage process. There are several online mortgage calculators and no matter how much number crunching you do, you will more than likely get several different outcomes. As great as the tools available online are, I advise my clients to speak in person with a mortgage expert. A mortgage broker or associate will take into account credit score, income and ultimately let you know how much you can afford. There have been a number of changes by the Government of Canada concerning mortgages and experts such as brokers will be able to guide you on them. It's important to note that although you are pre-approved for a mortgage, it is only the first step. After you've found a home to buy, you will have to close on a mortgage, which requires a little more work.
Mortgage Application
A mortgage application can be filled online, on the phone or in person with a mortgage broker. After your application is received, all the information submitted will be verified.
Mortgage Options
There are two main types of mortgages offered for people buying a home.
Fixed Rate Mortgage
Fixed rate mortgages are typically locked in for five years. Your mortgage payments will remain the same every month. Fixed Rate Mortgages are ideal for people that:
Plan on living in the home for at least 5 years.
Enjoy the stability and consistency of fixed payments.
Believe that your income level and spending will remain relatively the same for the duration of 5 years.
Adjustable Rate Mortgage
Depending on the Bank of Canada lending rate, Adjustable Rate Mortgages (ARMs) have monthly payments that can increase or decrease for the period of the mortgage contract, which typically last for 3 to 5 years. Adjustable Rate Mortgages are ideal for people that:
Are planning on leaving their home in less than 5 years.
Are able to adjust budgets when mortgage payments increase or decrease.
Believe their income will likely increase in the near future.
There are two other types of mortgages available for consumers, Combination Rate Mortgage, which simply combines fixed and adjustable interest rates. There are also Home Equity Lines of Credit, where a lender can offer up to 65% of the value of their home. Once again, I highly recommend speaking to a mortgage expert to crunch the numbers to find out which option is best suited for you.
Documents
The more prepared you are, the more enjoyable the mortgage process will be! It's advisable to begin collecting specific documents soon after your application process. Documents include but not limited to the following: Pay stubs, offer to purchase, letter of employment, T4 and/or T1 slips, official government tax assessments and bank account statements. Your mortgage associate will then submit all your information to the lender.
Mortgage Submission
Your mortgage broker or associate will then shop your application to find the best Canadian lender with the best mortgage rates. After your mortgage has been submitted, the lender may have a few more requests. They may ask for additional documentation or other requests such as, paying down credit cards or ensuring enough funds are available in your bank account for closing costs.
Approval
Once you're approved, you can have a sigh of releif! Your mortgage broker will send you the mortgage commitment via email or fax. Whether you have used a broker or through a bank directly, an associate will review the mortgage commitment with you. After reviewing all the information, the lender will send the mortgage instructions to your lawyer.
Lawyer
All that's left is to sign the final loan documents. Review the mortgage contract in advance to ensure the loan terms and interest rates are the ones that were promised to you. Remember, there are several closing costs involved at this final stage. Fees can include transferring property ownership, land titles and lawyer fees. Bank drafts are the common method of payment, not personal checks, cash or credit cards.
I'm not going to try to convince you that the mortgage process is a fun one, however, if you do your due diligence and are well prepared, you'll ensure that you don't run into any unpleasant obstacles. Talk to mortgage experts and find out additional costs such as: potential condo fees, home insurance, property tax and a reminder, if you have less than 20% for a down payment you will require an insured mortgage through CMHC, GE Capital, or another mortgage insurance provider. It's important to factor in all expenses that are involved in home ownership and ensure you are able to afford your dream home.