Simply Calgary Real Estate: New Site – Same Home Team
Posted by Kelly Kernick on Sunday, November 15, 2015 at 12:41 PM
By Kelly Kernick / November 15, 2015
Comment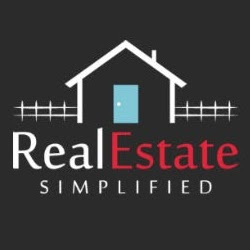 In the last decade Calgary has become a world-class metropolitan city and shows no signs of slowing down. A skyline once dominated by office towers has seen new condo developments added to the canvas. The city has also seen an increase of stylistic new homes, ultra-modern infills, bike paths and impressive parks. Despite the slumping energy sector, Calgary's real estate market will continue to prosper in the future.
Just like Spiderman's philosophy, for real estate agents, with increased growth comes great responsibility and that is why Kernick Homes has acquired a new partner website simplycalgaryrealestate.com to expand our business and reach a wider market. Buying and selling a home is a major life event, which should be an enjoyable experience and not stressful. The goal of our new partner site is for everyone to have the best user-experience possible. Everything from finding your dream home via our search tools to your first viewing and all the way to finish line, when you move in. For home sellers, our team will ensure that your home is listed strategically, promptly and is viewed by as many potential buyers as possible.
No matter what condition the economy is in, Calgary has reached a level where real estate is in a perpetual state of high-activity and remains competitive. The Home Team at Discover Real Estate continuously evolves to stay on the cusp of new technologies and marketing strategies, which keeps us at the top of the game in Calgary's housing market. Change can be difficult, but there is no need to panic, our site kernickhomes.com is not going away, and the Home Team remains dedicated in helping you find your dream homes in Calgary.
It's a new site, a new look, new industry-leading search tools, but the same Home Team! Take some time to explore the new site, search for listings and read our blog. If a new infill, trendy condo, a listing in your favourite community or your dream home catches your eye, contact me today at [email protected]