Should I Buy an Existing Home or a New Build in Calgary in 2023?
Posted by Kelly Kernick on Wednesday, March 15, 2023 at 11:20:41 AM
By Kelly Kernick / March 15, 2023
Comment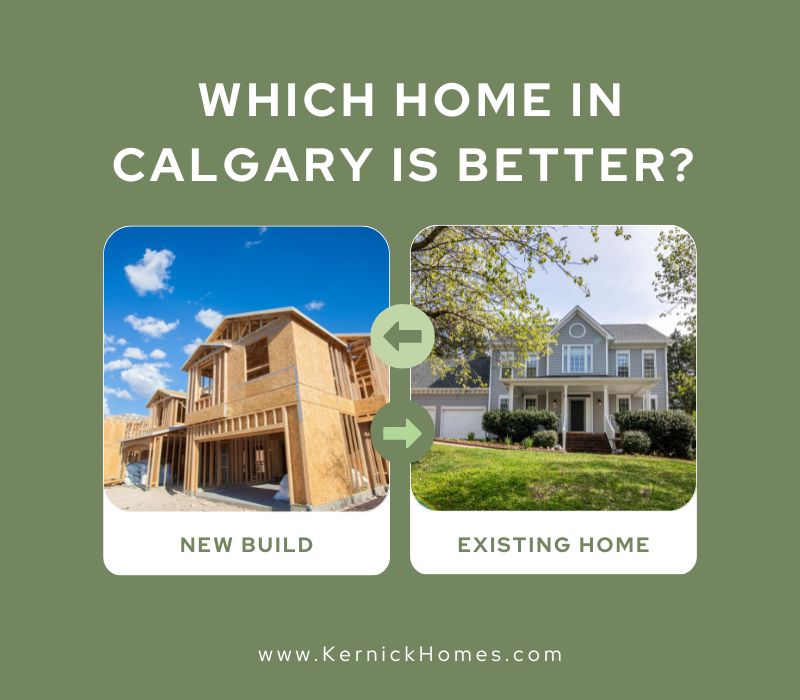 Just like nearly every other major decision, choosing between a new build or an existing home in Calgary involves considering the pros and cons and how they fit with your priorities and lifestyle. If you're feeling torn between the two, keep reading for more information on the new build homes for sale in Calgary and the way they compare to existing homes in the area.
We are always here to help you find your home in Calgary! Contact us any time to learn more.
Define Your Top Priorities
In any home buying process, it will help to define your priorities. This is especially essential if you are buying the home with a partner, to help narrow down what matters most to each of you in a home.
Begin by answering some of these questions:
How much time do we want to dedicate to maintenance or renovation?
Is our timeline for moving in flexible?
What are my must-haves in a home?
What are 3 features I would enjoy having in a home, but could live without?
Which locations in Calgary do I prefer?
How long do we hope to live in this home?
Consider the Perks of a New Build
When you buy a new build, you get to enjoy the obvious benefits of being the first residents. Everything in the home will be brand new, with zero wear and tear and often including warranties. Some of the other perks of buying a new build home include:
Builder concessions and incentives can increase your budget
You may have the chance to select some or all of the finishes in the home, enjoying a semi-custom building experience
The community you move into will be filled with other new residents, eager to connect with neighbours
The property will be move-in ready, without the need for repairs or remodeling
Many features of the home will come with a warranty
New build homes are often the more energy efficient choice
Consider the Benefits of an Exisiting Home
There are also many perks to owning an existing home. Some of these include:
Not having to start from scratch with landscaping, often enjoying mature trees, established lawns, or already thriving gardens
Searching for an existing home means having more aesthetics and floor plans to choose from
The community surrounding an existing home will likely be more established
Motivated sellers may be able to offer incentives or concessions from equity they have built over the years
Explore Calgary's Neighbourhoods
There are new build homes for sale in many Calgary neighbourhoods, present in all four quadrants. However, there are some areas that have completed development and do not offer any new builds or vacant lots. The location you choose in Calgary is nearly as significant as the home itself, so take some time to explore our community profiles and the city itself.
Consider the commute you want to have, what types of amenities and outdoor recreation you hope to access quickly from home, and how walkable you want the neighbourhood to be. If you're having trouble narrowing down the right Calgary area for you, we can help. To begin looking for your new home in Calgary, contact us any time.