Should I Buy a Townhouse in Calgary in 2023?
Posted by Kelly Kernick on Thursday, March 9, 2023 at 10:53:31 AM
By Kelly Kernick / March 9, 2023
Comment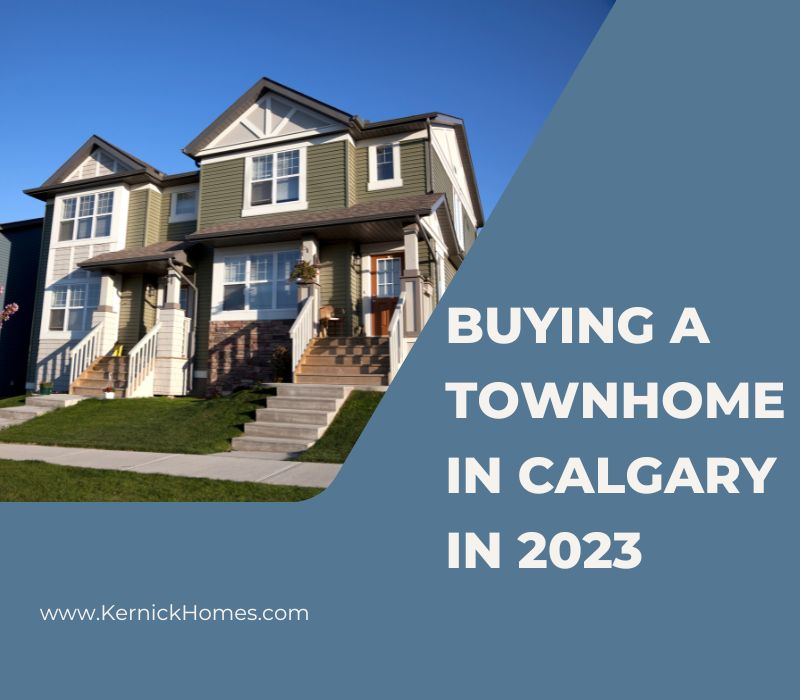 In Calgary you will find a wide variety of housing types, with urban, suburban, and rural settings all located within a reasonable distance of each other. One housing choice that is popular among people looking for a low maintenance, affordable home is a townhome.
If you are interested in finding townhomes for sale in Caglary in 2023, we can help. Contact us any time to learn more!
What is a townhome?
Townhomes are nearly always characterized by a tall, narrow structure. They offer a sort of middle ground between and apartment and a single home, usually sharing at least one wall with another unit in the community, while often having components that are similar to a house, like a yard, private entrance, and garage.
Owners of tonwhouses enjoy many unique benefits that come from the community they are built in, while enjoying the privacy and independence of a house.
Is a townhome in Calgary a good investment?
Many people wonder if buying a townhome in Calgary is a good investment, comparable to other types of Calgary real estate. In general, townhomes cost less per square foot than a single family home, but do tend to hold on to their value and appreciate over time in a similar way to a single family home. You will almost certainly invest less in buying your townhome, and don't have to worry about it being more difficult to sell one day than a house would be.
Pros of Living in a Townhome
Living in a townhome is a bit different from living in a house or apartment. Here are some of the pros of living in a townhome:
The community is usually managed by an HOA that makes sure everything is well maintained.
Your HOA dues will cover some level of insurance and maintenance for the exterior of your home.
Most townhome communities feature amenities like fitness centers, playgrounds, green space, or pools.
A townhome might allow you to purchase more square footage or something more turn-key than your budget will allow in a single family home.
Many townhome communities offer security staff.
Cons of Living in a Townhome
Depending on your lifestyle and values, you may always consider there to be some cons of living in a town home, including:
Townhomes have smaller yards and lot sizes, or sometimes no yard at all.
You may be subject to noisy neighbors or other nuisances if you share a wall or a front yard.
There is generally less freedom to make changes to a townhome than you would have with a house.
Parking is usually more limited in a townhome community than a single family home neighbourhood.
Where can I find townhomes in Calgary?
The good news is, there are lovely townhome communities all throughout Calgary. After you have determined where in Calgary you want to live, we can help you find a townhome that meets your criteria, bringing you one step closer to settling in to your new home.
Ready to learn more about living in Calgary or finding your ideal townhome here? Contact us any time.