Questions to Ask Before Buying a Duplex in Calgary in 2023
Posted by Kelly Kernick on Tuesday, April 4, 2023 at 3:38:56 PM
By Kelly Kernick / April 4, 2023
Comment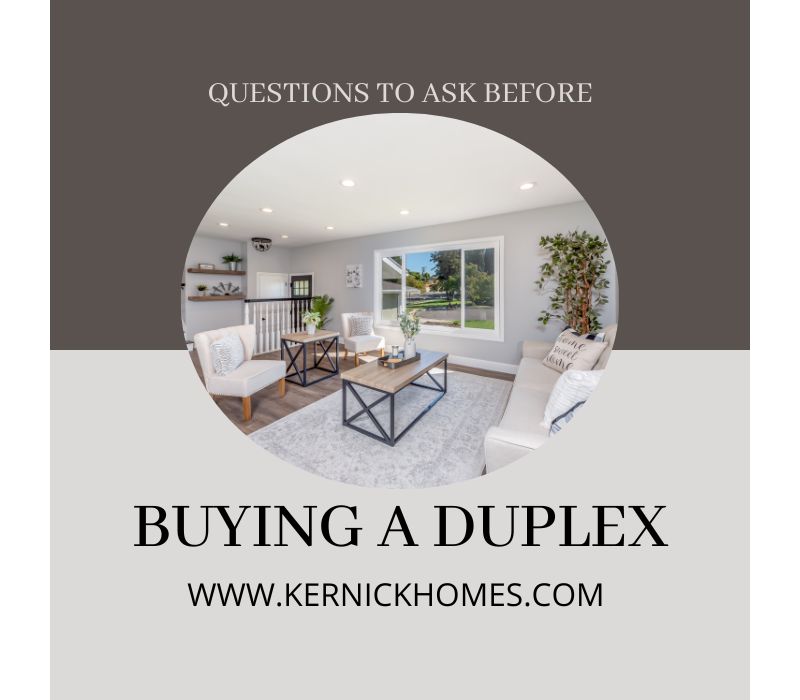 A duplex represents a great opportunity to invest in real estate as both a personal residence and an income property at the same time. Many people find that buying a duplex in Calgary is a lucrative investment that sets them up for future success.
If you are looking at duplexes for sale in Calgary and wondering whether this is the right next move for you, we can help. Contact us any time to learn more, and check out this list of questions to ask before buying a duplex in Calgary in 2023.
What are my plans for the duplex?
Before you set out to look for a duplex in Calgary, decide what your plans are for the property. Many people choose to live in one unit while renting out the other, often covering a majority or even all of the mortgage for the entire property.
While none of us has a crystal ball, it can help to estimate how long you think living in one of the units will work for you and what your future plans would be. If you do not plan to live in the duplex at all, make sure you have secured financing that allows for this.
How much renovation am I prepared to take on?
Becoming a landlord is a big responsibility. While some repairs and improvements will come as a surprise, you will often be able to assess the level of renovation that needs to take place from walkthroughs and inspection reports.
Decide how much maintenance and remodeling you are prepared to take on, and choose a duplex accordingly.
Which location is best for my Calgary duplex?
You will find duplexes for sale in Calgary in a variety of neighbourhoods. Choosing the right location is essential, because you want it to make sense for your own commute and lifestyle while also being in a popular rental area. If you have questions about this, we are always happy to help!
Have previous renovations been permitted?
If the duplex you are considering has been renovated, make sure you have proof that the work was done in accordance with local building codes. Home improvements and remodeling that was not done with a permit can become an issue for you when you decide to rent out a unit. In most cases, it's better to opt out of a deal if the seller cannot show that the work was done properly because you run the risk of not being able to leverage the unit as an income property until you have had the work corrected.
What are the current rental rates for comparable duplexes in the area?
As you determine which duplex is the right investment for you, don't forget to pay attention to local rental rates for similar duplexes in the neighbourhood. Factoring in these rates will help you estimate what you can comfortably spend.
What is the parking situation at this duplex?
Parking can become a problem for some duplex situations, so consider the parking situation at the duplex and how it will work for your vehicles while accommodating your tenants' vehicles, as well. If you will need to limit the number of vehicles your tenants can park on the property, make sure this will work with the type of tenant you expect to attract.
How well noise-insulated are the units?
One feature that sets some duplexes apart from others is the noise transfer level. When you do the walkthrough, have someone stand in each unit and assess how easy it is to overhear conversations or music through the walls. If the noise transfers easily, this does not have to be a dealbreaker. However, you may want to consider how it will affect your quality of life, and whether you would be willing to invest in additional insulation between the units.
Ready to learn more or begin searching for Calgary duplexes for sale? Contact us any time.