Put That Camera Down! The Importance of Having a Professional Take Photos of Your Listing
Posted by Kelly Kernick on Wednesday, October 14, 2015 at 11:11 AM
By Kelly Kernick / October 14, 2015
Comment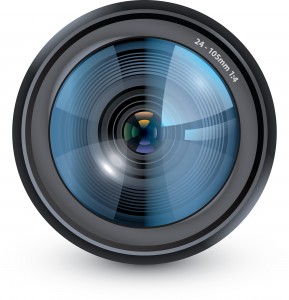 We can all agree that if you're selling your home in Calgary, you need to have photographs in the MLS listing; however, it's important to have a professional take the photos of your property. Calgary's housing market is competitive and in the current buyer's market your real estate agent needs to be on top of their game. The nicer the presentation in the listing, the greater the chance of people wanting to view it in person. The Calgary MLS listing is your home's first impression on buyers and it needs to both grab and hold their attention!
A majority of homebuyers are viewing listings on iPhones and other mobile devices that have high-definition capabilities. I can't express how important it is to grab their attention! If a potential buyer clicks on your home and the photos are lacklustre they're going to hit the "back" button and promptly forget about your listing. Homes that are photographed professionally allow homebuyers to visualize themselves in the home, which makes them want to see the property in person.
When it comes to selling your home, photographs are best left to professionals and not to your friend that recently enrolled in a photography class. The same principle is applied to your iPhone or new camera. Owning a camera doesn't necessarily mean you know how to get the best out of it. Real estate agents that are trying to save a few dollars by taking photos themselves are in actual fact doing their clients a disservice. A professional photographer is exactly that, a professional. They are trained, experienced and earn their living by taking photographs that captures all the features of a property. From lighting to different angles, a professional photographer can take photos that are magazine quality.
As surprising as this may sound, it's true; I'm not a photographer! My job as a real estate agent is to sell your home for the best price. I have a professional photographer that takes pictures of my listings, ensuring that your home catches the attention of a homebuyer online and gets them into a car to view your the home. Even the most beautiful home when photographed poorly won't attract much attention. If you're looking to sell your home or condo in the near future, contact me at [email protected]