Parks, Downtown & Jet Setting: Condo Living in Calgary
Posted by Kelly Kernick on Wednesday, July 15, 2015 at 11:39 AM
By Kelly Kernick / July 15, 2015
Comment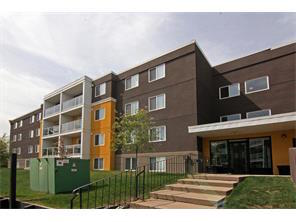 Green View Village, as the name suggests, it's a two-bedroom listing in NE Calgary that has the perfect balance between urban living and green space. You're a city dweller, good news; the bright lights of the downtown core are only 15 minutes away. Need to work on the golf swing? No problem, there's a driving range close by. With the Calgary International Airport only 10 minutes away, you can enjoy your jet setting lifestyle to parts unknown. And with an elementary school near by, the condo life in Green View Village is a coveted location for Calgary families.
Balcony? Check.
Upgraded laminate flooring? Check.
Newly renovated granite countertops? Check.
With renovations already completed, you can move into the condo life with ease, all you have to do is call the moving trucks! As many times as you've heard the Real Estate mantra "Location, Location, Location" it particularly rings true with Green View Village. For all the logistics and details on this listing just click on the following link: http://www.kernickhomes.com/community-profiles/calgary/greenview
If you're looking at getting into the condo market, whether it's Green View Village or any other area in Calgary, feel free to contact me via email at [email protected]