Not Your Average Walk in the Park: A Look at Judicial Foreclosure Sales in Calgary
Posted by Kelly Kernick on Tuesday, August 11, 2015 at 11:27 AM
By Kelly Kernick / August 11, 2015
Comment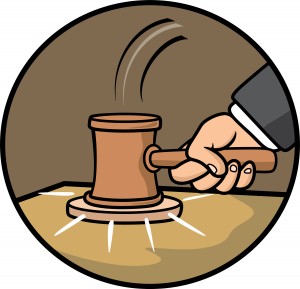 We all know about the dreaded "F" word… no, not that one, I'm referring to the "F" word in the real estate world: Foreclosure. In this week's blog I'm going to look at another infamous word in real estate, the "J" word–Judicial. As in: Judicial Foreclosures. Continue reading to find out what is involved in purchasing a home in Calgary that has reached judicial sale status.
In a previous blog I broke down the factors involved in buying a property that has gone into foreclosure. A Calgary home that has gone into foreclosure is an opportunity for a homebuyer to purchase it under market value. With that said, these homes don't stay on the market for long and the policy of "Buying it as you see it" applies. A home that is in foreclosure belongs to the bank/lender and they essentially they make all the negotiations, since they are trying to recoup monies lost.
What happens when the bank/lender fails to sell a home that is in foreclosure?
Well, that's where the "J" word comes into play and the property is now listed as at Judicial Sale. Ultimately, any offers made on the home has to follow a chain of command, from the real estate agent to a lawyer who then presents the offer to a judge.
I'm often asked what the major difference between buying a home in foreclosure versus judicial sale is?
My answer. Time.
Getting a fair offer to a judge doesn't guarantee that your offer is the only one being considered. It can take up to 30 days for the process to completed and from the time your offer makes it to a judge's desk anything can happen. When an offer is made to a judge in a judicial listing, other offers can also be submitted as well and are taken into consideration. It's also important to note that you can't put any conditions on offers for judicial sales.
In the end, the judge from The Court of Queen's Bench will determine which offer to accept. The "As Is" policy is also affected directly by the amount of time required for a judge to choose an offer. For example, in judicial listings, the tenants/owner of the residential property in question may still be living in the home! That's compared to regular foreclosures, where the home is commonly empty. With people still living in the property during a judicial listing, there can be an inconvenience of showing the home and there is a good chance of damage occurring during their stay. If a judge does choose your offer, don't be surprised if appliances are gone or repossessed before you take possession.
The bottom line when it comes to purchasing homes that are in foreclosure is to act quickly! Often the listings disappear or go under the radar and end up as a judicial listing, where you'll have to jump additional hurdles. The good news is, I'm an avid reader of the comic book Flash, and one of my super-powers is the ability to find and close deals on foreclosed homes before they reach judicial sales status. On this site I've created a user friendly search for Calgary homes currently in foreclosure, which you can access here and you can also sign up for email alerts when foreclosure properties become listed. If you're interested in looking at a home that has gone into foreclosure or a judicial sale, feel free to contact me at [email protected].