New Canadian Mortgage Rules: Larger Down Payment Required for Homes Priced Over $500,000
Posted by Kelly Kernick on Thursday, January 21, 2016 at 12:30 PM
By Kelly Kernick / January 21, 2016
Comment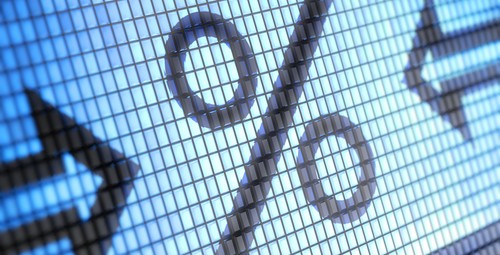 If you have your eye on a home priced at over $500,000 and have your 5% downpayment ready, don't walk, run to the nearest real estate agent and close on that deal before February 15. With new mortgage rules on the horizon, after February 15, you will require a larger downpayment to purchase a home listed between $500,000-$999,999.
In an attempt to cool housing markets in both Toronto and Vancouver, the federal government is implementing new mortgage rules in February 2016. The new rules will see an increase in the downpayment that is needed to purchase a home priced over $500,000. A 5% downpayment is required on the first $500,000 and then 10% for anything beyond that. Let's break down the math:
A Calgary home priced at $800,000 will now require a $55,000 downpayment
The minimum 5% on $500,000 = $25,000.
10% on the remaining $300,000 = $30,000.
Total downpayment = $55,000.
Changing and amending mortgage rules is not something new. The Federal Government of Canada tightened up mortgage laws in July of 2013 after the fallout of the 2008 recession. Although the new increased downpayment for homes priced at over half a million is supposed to cool the housing markets of Toronto and Vancouver, many economists believe the city of Calgary will be hit the hardest. Vancouver's real estate market is known world wide to have numerous homes priced at over a million dollars, which require a buyer to have a 20% downpayment. Calgary's real estate market has the largest numbers of properties valued in the range between $500,000 and $1 million, which will require the new 10% downpayment.
The majority of people buying homes over $500,000 are in the move up category and are taking the equity they have in their first home with them. These people will not be as affected by the new rules like first time home buyers. It's actually a good time for move up buyers to jump in the market as homes over $500,000 are seeing larger reduced prices compared to ones under $500,000.
For some Calgarians the larger downpayment will be a deal breaker. For others, the new rules may have them asking family for help with the downpayment or they have to look for homes under $500,000. No matter the situation, I advise all my clients and anyone looking to buy a home to talk to lenders and mortgage brokers to find out exactly how much they can afford. If you have the 10% downpayment for portions above $500,000, you have to ask yourself, if that will break your bank. Remember, the 10% is charged to amounts above and beyond the initial $500,000. The increased 10% downpayment on a home priced at $550,000 will be considerably less (difference of $15,000) than one listed at $700,000 .
The increased downpayment on homes over a $500,000 will have you thinking a little more before your buy a new home; however it does not have to be a deterrent. Finding the right home in your preferred neighbourhood will now require a little more work for us real estate agents, but not to worry, we're up to the task. If you're looking to buy a home in the current buyer's market, contact me today at [email protected].