Kernick Homes and Technology. We're The NASA of Calgary Real Estate
Posted by Kelly Kernick on Saturday, November 28, 2015 at 12:38 PM
By Kelly Kernick / November 28, 2015
Comment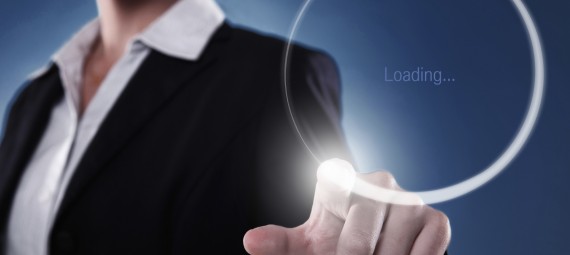 There are robots cruising the surface of Mars. Satellites are traveling at crushing speeds taking photos of Pluto. We have orbited and landed on a comet! Space technology shows no signs of slowing down anytime soon. A question on everyone's mind is, "What's happening with technology in real estate?" We might take a backseat to the shiny spaceships and cute rovers; however, programs such as docusign have changed the speed and convenience of Calgary real estate. Continue reading the blog below to find out more about electronic signatures.
More and more businesses of all sizes are utilizing electronic signatures to complete transactions. You don't have to battle traffic to reach a meeting where the sole purpose is to have you sign a piece of paper. And as a bonus, electronic signatures eliminate the need for pens and pocket protectors. In real estate, I use the program docusign and it saves enormous amounts of time. Buying or selling your home is a big decision in life. Let's imagine you have put an offer on your dream home and you need the weekend to make that final decision. With just an hour to go before the offer expires, you have an epiphany and decide to take the plunge. You don't have to hop in a car or race around the city trying to sign the papers. It can all be done by the touch of a screen.
Documents uploaded via Microsoft Word, PDF, Dropbox and Google Drive can all be used with docusign. When the required documents are uploaded, your electronic signature is just as good as ink to paper. The names and emails of all the parties involved in a transaction will appear legible on your computer screen. The program also ensures that all the required signatures are completed in the specified order.
The main issue that people may have with electronic signatures is security concerns. As mentioned on their website, docusign has bank-grade security. All documents are fully encrypted and exceed current security standards. The bottom line, any transaction involved with buying/selling your home is safe and secure.
All my clients have loved using docusign when buying/selling their homes in Calgary. There have been no security issues, no need to meet at midnight for a time sensitive signature and clients that are out of town can sign from anywhere on the planet. If you're not a fan of electronic signatures, don't worry; Kernick Homes always accommodates the timeless in-person signature.
Although NASA might have sent rovers to Mars, Kernick Homes can have the rover sign a document from millions of miles away for its new dream home in Calgary. For more information on Calgary Real Estate feel free to email me today at [email protected] .