Is a Suited Home in Calgary Right For You?
Posted by Kelly Kernick on Monday, May 1, 2023 at 1:14:33 PM
By Kelly Kernick / May 1, 2023
Comment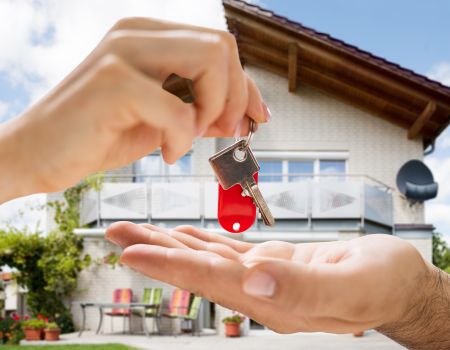 Are you considering houses for sale in Calgary and wondering whether a suited home would be the right fit? There are suited homes available throughout all quadrants of Calgary, providing unique opportunities to create an extra stream of income or welcome an family member into the home while maintaining privacy and independence.
Interested in learning more about suited homes for sale in Calgary? We can help. Contact us any time to learn more.
Before deciding what to buy in Calgary, consider these pros and cons of owning a suited home.
What is a suited home?
Before we get into the benefits and drawbacks of owning a suited home, let's define what it is. In order to be considered a suited home, the property must have a fully independent dwelling, sometimes called a granny flat or mother-in-law's quarters. The suite will have it's own entrance and space for sleeping, a living area, a bathroom, and a kitchen or kitchenette.
There are suited homes in a variety of styles and sizes, but all include a separate dwelling that can be accessed without going through the main house.
Multi-Generational Living
One of the top reasons people consider buying a suited home in Calgary is to have space to welcome an adult relative for a short or long term stay. Rather than having a bedroom and bathroom in the home to offer, the suite can provide privacy and independence for both parties while allowing the owners of the home to provide support for the relative in the suite.
This can be an ideal situation for:
Adult children saving for their own home
College students
Older parents who are still able to live independently, but are preparing to age in place
Adults with disabilities looking for semi-independent housing
Income Opportunities
A suited home provides wonderful benefits for personal and family use, but can also be leveraged for an additional stream of income. Because the entrance is entirely separate from the main house, it is easy to find tenants and maintain safety and privacy.
Your suite can be listed as a long term rental or a short term or nightly rental, depending on the regulations in your neighborhood. If you known you plan to use the suite as an income property at least some of the time, let us know so we can help you find a suited home in a Calgary neighborhood that allows long term or nightly rentals.
Resale Potential
One possible drawback of owning a suited home in Calgary is the resale potential. Some buyers are concerned about whether they will be able to quickly sell a suited home one day. While your pool of interested buyers may be smaller, there is no reason to think you will have a difficult time selling a suited home. As long as you maintain the suite and it remains in good condition when you are prepared to sell, you can invest confidently knowing you will be able to sell it again when you are ready.
To learn more about homes for sale in Calgary, contact us any time.