How to Use the Suite in Your Suited Home
Posted by Kelly Kernick on Tuesday, October 10, 2023 at 4:34:46 PM
By Kelly Kernick / October 10, 2023
Comment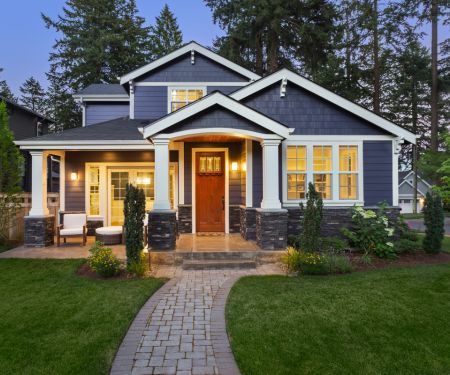 Buying a suited home in Calgary is an obvious fit for anyone who wants to have space for their adult children, an aging parent, or a short term rental property. These types of homes can be ideal for creating passive income or providing a home for a family member while maintaining privacy or independence.
If you fall in love with a suited home for sale in Calgary and don't plan to use the suite in the traditional way, there are still plenty of reasons it might be the right fit for you. For one thing, these types of homes are a great investment because they tend to appreciate and sell quickly. Additionally, the added space opens up all kinds of opportunities. When you have a separate apartment or suite in your home that is not currently occupied by a guest or tenant, there are several creative and practical ways to utilize that space.
Home Office
If you work from home or run your own business, your suite can be the perfect solution to your need for separate space. Convert the separate apartment into a dedicated home office. This can provide you with a quiet and productive work environment away from the main living areas of your home.
This might particularly helpful if your work involves meeting with clients or colleagues. Most suited homes will feature a separate entrance, allowing you to create a more professional atmosphere for welcoming someone into your office space.
Hobby Space
Your suite can be the perfect place to enjoy your favorite hobbies. Set away from the rest of the home, you won't have to worry about taking up space in the main living area. This is also helpful if you want to keep your hobby supplies away from small children, pets, or other potential hazards.
If you're artistically inclined, you can transform the space into an art studio or craft room where you can work on your projects without worrying about making a mess in the rest of the house.
Customize the apartment to accommodate your specific hobbies or interests, whether it's a music practice room, a photography darkroom, or a space for model building. If you want to start working on your health goals from home, create a fitness or yoga space where you can work out or practice yoga without having to share space with the rest of the household. Equip it with exercise equipment, mirrors, and comfortable flooring.
It's also the perfect place to turn a hobby into a side gig or a career. Whether you're a writer, musician, or designer, this space can be transformed into a creative studio where you can focus on your work without interruptions.
Entertaining Space
When you buy a suited home, you can easily transform the suite to supplement the home's existing living and entertaining space. You might decide to convert the space into a home theater with a big-screen TV or projector, comfortable seating, and surround sound. It's a great place to watch movies and enjoy cinematic experiences.
You can also use the space as a game room equipped with a pool table, ping pong table, or video game setup. This can be a fun place to entertain friends and family. Another great use of the space is to turn it into a personal library with bookshelves, comfortable seating, and good lighting. It's a perfect place to relax and read while tucked away from the rest of the house.
Guest Space
If you don't like the idea of renting out the suite to long or short term tenants, you can still leave the space as-is and allow it to be an extra-hospitable guest space. Many suites are a full apartment that can become the ideal guest room, allowing your guests to have privacy while staying in your home. This can make it more comfortable for everyone, especially for longer visits.
Looking for the right home for sale in Calgary to meet your needs? We can help. Contact us any time to learn more.