How to Stick to Your Budget when Buying New Construction in Calgary
Posted by Kelly Kernick on Tuesday, January 24, 2023 at 2:58:16 PM
By Kelly Kernick / January 24, 2023
Comment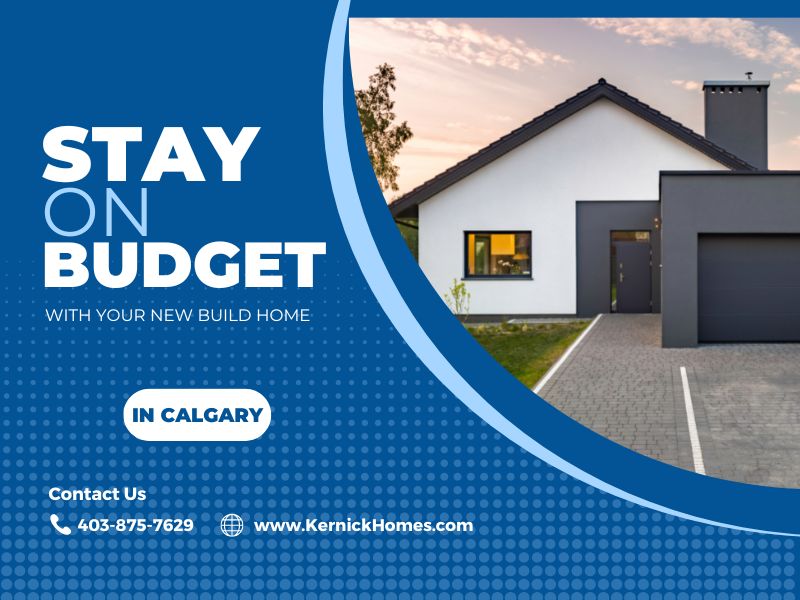 Calgary is a great place to look for a new construction home, with new build communities being developed throughout all quadrants of the city. Whether you are looking for your first place or planning to buy the dream home you will live in for decades, deciding how much to spend and sticking to it can be a challenge with a new build home in Calgary.
If you buy a new home that is semi-custom, meaning you get to choose some details of the floor plan, select the lot it will be built on, and make selections from the builder's included and upgraded finishes, it is easy for the initial purchase price to grow beyond what you are ready to spend.
To learn more about finding the right home for you in Calgary, contact us any time! In the meantime, we have a few tips to help you avoid overspending or falling in love with a home you ultimately cannot afford.
1. Ask what is included
Before you start on the new build process, ask lots of questions about what is included in the sales price. Most builders have a set of included finishes and options that are already factored in to the listed cost, and many then have other design packages or a la carte options that can be added as an upgrade during the building process.
Ask to see the builder included flooring, paint colors, countertops, appliances, and other features to determine whether there are any you will want to upgrade.
You should also make sure to ask:
Is landscaping included in the sales price? If not, what are owners required to do on their lots and how long do they have to do so?
Are fences included?
Are window coverings included?
What are the lot prices, and are there any lots that are available for little or no surcharge?
Can I see the upgrade options and their associated costs?
2. Negotiate for design center credits
If you know you would like to upgrade some things, consider negotiating for a design center credit in your initial contract. Your builder may be willing to offer money toward the upgrades in place of selling for a lower price.
3. List your wish list items in order of priority
Before making changes to your floor plan or selecting your design finishes, make a thorough wish list. After listing what you would like to add to the home, choose your top priorities and list the rest in order of importance to you.
This way, you can efficiently make decisions based on what fits in your budget and know that you have already put the thought into the decision before the pressure was on.
4. Understand what is more affordable to upgrade on your own after closing
Some upgrades will be worth doing after purchasing the home, investing some sweat equity rather than paying the builder to incorporate them into the home. Others make more sense to add while the home is already under construction.
Keep in mind that the upgrades you make with the builder will be rolled into your mortgage, while anything you do after closing will need to be funded through other debt or your own cash reserves.
Ready to learn more about new build homes in Calgary or start the search for your future home? We can help. Contact us any time!