Fear & Loathing in Calgary's Real Estate Market
Posted by Kelly Kernick on Wednesday, October 28, 2015 at 3:46 PM
By Kelly Kernick / October 28, 2015
Comment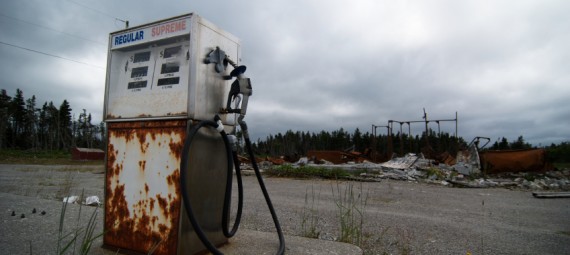 Fear drives the stock market. And as of late, there has been a lot of fear and loathing in Calgary's real estate market. Since the price of oil has dropped, doomsayers and economic pundits have been predicting that the city of Calgary will be nothing but a ghost town. However, with 2015 winding down, the housing market shows no sign of collapsing in on itself like a dying star.
In recent blogs I have discussed how overall sales in the Calgary real estate market have been lagging compared to last year. My colleagues and I are not surprised by the current statistics; in fact, lower sales and higher inventory levels were expected. In light of all the doom and gloom surrounding the housing market, the value of homes has remained stable. Benchmark prices were down .26% from last year, which equates to $426,100. The prices of attached and detached homes in September had little change from the previous month, $357,000 and $517,200 respectively.
The current fear over low oil prices and subsequent housing collapse is nothing new. In 2007, when Calgary's real estate market was red hot, so-called housing experts were predicting that the unsustainable growth would inevitably crash and burn. In 2008, the fall of Lehman Brothers had experts believing that real estate agents would be out of work and the housing market would drop so low it would never recover. The start of the Greek debt crisis in 2009 came with similar predictions of a global economic crisis leading to many horrible outcomes including adverse effects on… you guessed it, Canadian Real Estate.
The 2012 re-election of U.S President Barrack Obama fueled fears of massive and unsustainable debt levels leading to deflation in the US and Canada. Obama, who has been commonly seen as anti-business and anti-growth along with his open views of vetoing the keystone pipeline, was supposedly a big blow to Alberta. Other doomsayers kept preaching that the housing market was at minimum 25% overvalued and that interest rates could soon rise sharply causing large numbers of foreclosures, essentially leading to a housing bust.
Fast-forward to 2015, where oil prices are low and the energy sector is slumping. The conversation throughout the year has focused on the potential of yet another housing collapse (one that never materializes). Let us take a look at the respective Year To Date Average September Prices in the Calgary Market for the events mentioned in this blog:
2007- $475,865 -The unsustainable red-hot Calgary market
2008- $464,445 -Collapse of Lehman Brothers
2009- $437,379 -Start of Greek Debt Crisis
2012- $478,492 -Barrack Obama re-elected
2015- $471,533 – Oil crisis….
Is Calgary's real estate market growing at the speed it once was? No. It is not. With that said, the market itself and values of homes are not going to collapse down to nothing. It is hard to stop people's fears, especially during times of low economic growth, but the belief that our city will somehow resemble a Mad Max movie is ridiculous. Hyperbole aside, oil prices might not reach the levels they once were, however, the energy sector will recover and begin to prosper once again. If you want to know exactly where you stand in the real estate market or want additional information, feel free to contact me at [email protected]