Explore the Charm of Rural Living on a Calgary Acreage
Posted by Kelly Kernick on Thursday, July 20, 2023 at 3:21:24 PM
By Kelly Kernick / July 20, 2023
Comment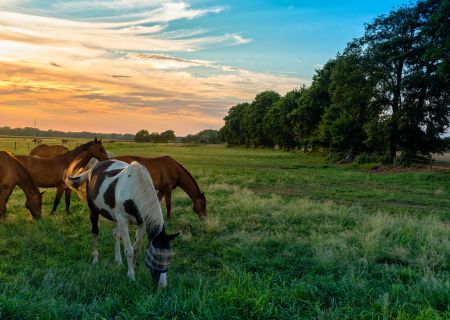 Calgary is a vibrant and bustling city known for its economic opportunities, cultural attractions, and proximity to the stunning Canadian Rockies. However, for those seeking a different lifestyle away from the urban hustle and bustle, buying acreage in the Calgary area can offer a unique and tranquil living experience.
With a rich history as home to some of Canada's earliest ranchers, Calgary remains one of the best places in the province to buy acreage and plant a garden or raise animals, all within a short drive of the conveniences and entertainment in the city.
If you are wondering about acreage for sale in Calgary and whether it will be right for you, contact us any time and keep reading for more information.
Acreage in Calgary
Acreage properties refer to land parcels that are larger than typical residential lots, usually ranging from one to several acres. These properties provide ample space for various purposes, including building custom homes, gardening, keeping livestock, or enjoying recreational activities. Acreages can be found in various locations surrounding Calgary, offering a mix of scenic landscapes, agricultural land, and rural communities.
You may be surprised just how close you can be to all the necessities and conveniences you want while still enjoying a more quiet lifestyle on your peaceful piece of land.
Benefits of Living on Acreage
Choosing to live on acreage in Calgary comes with several benefits.
Peaceful Environment
Acreages offer a peaceful and quiet setting, far from the noise and traffic of the city. Residents can savor the tranquility of nature and enjoy breathtaking views of rolling hills, forests, and open spaces.
While many of the acreages for sale in Calgary are less than 30 minutes from all the things you want to access in town, they can offer an atmosphere that feels far more peaceful and secluded.
Privacy
Acreage living provides generous space, giving homeowners the freedom to design and utilize their land as they wish. This creates a sense of privacy and allows for a lifestyle more connected to nature.
If you are growing tired of the noise and constant interaction with neighbors in an urban or suburban setting, moving to a more rural acreage will be a breath of fresh air.
Flexibility
Acreage properties often come with fewer restrictive zoning regulations, allowing owners to explore various uses, including running small businesses, hobby farming, or setting up workshops.
The vast open space of acreage properties provides endless opportunities for outdoor recreation, such as gardening, hiking, horseback riding, and stargazing without light pollution.
ROI
Buying an acreage in Calgary presents a unique opportunity for an impressive return on investment (ROI). You can actively increase your property value by upgrading the home on the acreage, adding structures to it, installing utilities on the land, or improving it in other ways. You can also just let time to the work, with the knowledge than land value reliably increases over time.
How to Choose the Right Acreage for You
When searching for an acreage property in Calgary, the following factors are worth keeping in mind.
Location
Calgary offers a range of acreage properties within close proximity to the city or nestled in more remote areas. Consider your preferences regarding access to amenities, schools, and work, balanced with the desire for rural living.
Topography
Determine the ideal size of the acreage property based on your lifestyle needs and preferences. Consider the terrain, elevation, and access to water sources on the land. The size itself is only part of the equation; you need to understand how the land can be used and whether it will suit your intended purposes for it.
Future Plans
Think about how long you plan to own the acreage and what your future plans entail. Even if you don't plan to make any major changes right away, if you dream of adding a stable and horses or building a second home on the land, make sure that those dreams are realistic on this particular property. Understand the zoning regulations, land-use bylaws, and other restrictions that may impact your planned use of the acreage property.
Infrastructure and Utilities
Some acreages come with existing infrastructure, such as water wells, septic systems, and electrical connections, while others may require additional development. Be prepared to budget for any necessary improvements.
Research any potential development plans in the area to ensure that your desired acreage property won't be adversely affected by future projects.
Ready to learn more about buying acreage in Calgary? Contact us any time.