Creative Ways to Use Your Walkout Basement in Calgary
Posted by Kelly Kernick on Tuesday, January 31, 2023 at 4:53:24 PM
By Kelly Kernick / January 31, 2023
Comment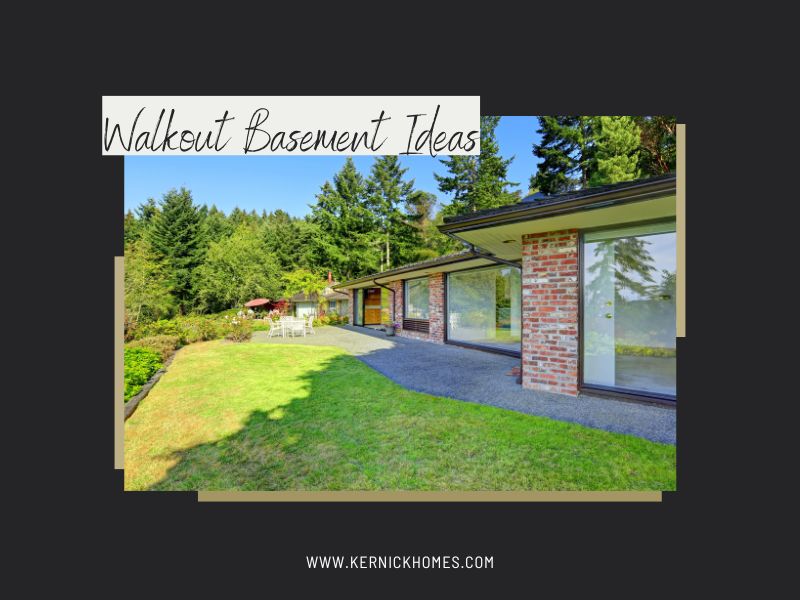 Owning a home with a walkout basement opens up the opportunity to create a space that uniquely serves your household and suits your lifestyle. Whether you already own a home with a walkout basement, or you're looking for that ideal Calgary walkout basement home for sale, we have some creative ideas to help you make your home everything it can be.
Want to learn more about buying a home in Calgary with a walkout basement? We can help you find one in your ideal location. Contact us any time to learn more!
Walkout basements present a great opportunity to make your home function for your unique household and lifestyle. Here are a few creative ideas to use when designing your Calgary walkout home.
1. Basement apartment
Walkouts make an ideal space for basement apartments, with their own exterior doors to make a private entrance easy to design. You might want to consider a renovation that turns the walkout into a basement apartment for your adult child, aging parent, or as an income property. This is also a great way to create the dream guest space.
Some features you may want to add to transform the walkout basement into an apartment include:
Full washroom
Kitchen or kitchenette
Separate thermostat from the main living area
Separate bedroom, either by construction a wall or adding screens, curtains, or other privacy dividers
2. Living space for teens
As your family grows, you may find that your teen children are looking for their own space to entertain friends. If you want to be the home where your kids are excited to bring their friends, consider how you can transform the walkout basement into a welcoming, casual living space.
Not sure where to start? Consider adding some of these:
Comfortable furniture
A big TV and/or gaming system
A mini fridge or kitchenette
Ping pong table
Pool table
3. Indoor/outdoor entertaining space
Walkout basements are ideal for adding an indoor/outdoor entertaining space to the home. Depending on the layout of your property, you may be able to seamlessly incorporate your walkout into the landscape design to make hosting gatherings even more fun.
Add retractable doors so that you can fully open up the space during a party in the summer, erasing the dividers between inside and outside. Consider adding an outdoor kitchen or a kitchen inside the walkout to make hosting easier, avoiding the trek back and forth from your upstairs kitchen to the party outside. A bar is another fun addition to an indoor/outdoor space. This is a great way to make your home feel larger and more high end without adding on to the house.
4. Hobby space
If you have a hobby that takes up a lot of space, or a hobby that you wish could take up a lot of space, consider how you might be able to use a walkout basement as that hobby's home.
With a dedicated space that is designed as home for the hobby, you won't have to constantly put things away or find somewhere to store your supplies. Whether it's a craft room, fitness area, or music studio, the walkout basement can be your ideal place to be yourself and do the things you love.
5. Home office
If you are like many Canadians and have made the switch to working from home, creating a dedicated home office space set away from the hustle and bustle of the home may sound ideal. Whether your home is busy and loud with other family members or not, having an undistracted, dedicated space to focus on your work is important.
Walkout basements can be ideal home office spaces because they are set apart from the rest of the home, and generally feature their own entrances. This means you can invite clients or colleagues into the space without having them walk through your personal home, or come and go throughout the day without being distracted by housework or family members.
When you are ready to begin the hunt for a home with a walkout basement in Calgary, we are here to help. Contact us any time!