Choosing the Location for Your Calgary Rental Property
Posted by Kelly Kernick on Wednesday, August 30, 2023 at 8:28:38 PM
By Kelly Kernick / August 30, 2023
Comment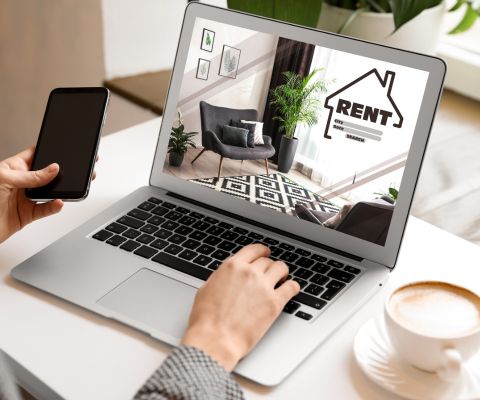 Calgary is a diverse city with numerous neighborhoods, each offering unique opportunities and challenges for real estate investors. If you are looking at this diverse city and wondering where to buy an income property, we would love to help. Whether you are looking at duplexes, bungalows, condos, or a home with a walkout basement that can become an income property, Calgary represents an abundance of opportunities for those who want to invest in real estate that can become a stream of passive income.
We are here to help you find homes for sale in Calgary that are ideal for your rental property plans. Contact us any time to learn more, and consider these locations as you begin your search.
Downtown Calgary
Downtown Calgary is the central business district, and it can be an attractive location for rental properties due to its proximity to employment centers, public transportation, and amenities. This is also a part of the city with some of the higher real estate prices. If you are looking to make a bigger investment than results in higher rental income, you might consider downtown.
Beltline
The Beltline is a popular southwest Calgary neighbourhood located just south of downtown. It's known for its vibrant atmosphere, trendy shops, restaurants, and cultural attractions. Rental properties in the Beltline area are in high demand, especially among young professionals and students attending nearby universities.
Kensington
Kensington is a city centre neighbourhood known for its eclectic mix of shops, cafes, and galleries. It's a desirable area for renters, and properties here offer a good balance of rental income and potential for property appreciation.
Bridgeland
Bridgeland is located just northeast of downtown Calgary and has seen significant development in recent years. It offers a mix of housing types, from apartments to single-family homes. Proximity to parks, the Bow River, and downtown make it an appealing option for renters.
Marda Loop
Marda Loop is a trendy, family-friendly neighbourhood located in the southwest part of the city. It's known for its community feel, with plenty of shops, restaurants, and parks. Rental properties in this area would be ideal to attract families and professionals seeking a quiet yet urban lifestyle.
Dalhousie
If you're looking for rental properties in the suburbs, Dalhousie in the northwest is worth considering. It's a well-established community with access to schools, parks, and public transportation. Rental demand in the area comes from families and university students, so keep this in mind as you are considering the type of property to invest in.
Brentwood
Also located in the northwest, Brentwood is home to the University of Calgary. This makes it an attractive location for purchasing rental properties that can cater to students and university staff.
Satellite Towns
If you're open to investing in areas just outside Calgary, consider satellite communities like Airdrie and Cochrane. These communities have been growing rapidly and offer a mix of housing types. There are many commuters who work in Calgary and seek out rental properties in these Calgary satellite towns.
Ready to learn more about one of these locations or search for homes for sale in Calgary? Contact us any time.