Choosing Between a Condo and a Townhome in Calgary
Posted by Kelly Kernick on Friday, August 4, 2023 at 6:26:49 PM
By Kelly Kernick / August 4, 2023
Comment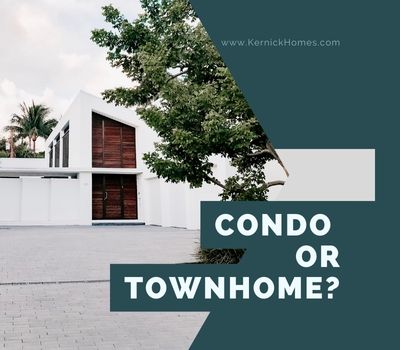 If you have determined that a single family home in Calgary is not the right fit for you, either because you are looking for something more affordable or want a lower maintenance option, the next obvious step is to choose between a condo and a townhomes.
We can help you find a condo or a townhome that will fit your lifestyle and your budget in Calgary, so contact us any time to learn more.
To help you decide between different opportunities, we have listed out some factors to keep in mind as you compare Calgary townhomes for sale to condos in Calgary.
What is considered a condo?
Condominiums, often referred to as condos, are individual units within a larger building or complex. When you buy a condo in Calgary, you own the interior of your unit, while the common areas and the exterior of the building are collectively owned by all residents.
What is considered a townhome?
Townhomes, or townhouses, are typically multi-level residences that share walls with adjacent units. While you own both the interior and exterior of your unit, the land on which the townhome sits might be collectively owned or managed by a homeowners association (HOA).
Maintenance
Condo living often comes with the advantage of minimal exterior maintenance. In many cases, the condo association is responsible for the upkeep of common areas, landscaping, and building exteriors. This can be appealing for those who want to avoid the responsibilities of traditional homeownership.
While townhome owners generally have more exterior maintenance responsibilities than condo owners, some townhome communities include exterior maintenance services. If maintenance level is a major factor for you, be sure to clarify what maintenance tasks you'll be responsible for.
Amenities
Many condos offer shared amenities such as fitness centers, swimming pools, common lounges, and even security services. These facilities can enhance your lifestyle and provide convenience, in exchange for monthly association fees.
Townhome communities can offer a sense of community without the density of condo living. Some developments have shared amenities like swimming pools or parks, though they are often more limited compared to larger condo complexes.
Location
In Calgary, there are condos and townhomes in a variety of locations and in all four quadrants. However, most of the condos tend to be located in more urban settings, particularly the high-rise options. Because condos tend to be located in Calgary's high-density areas, they provide easy access to city amenities, public transportation, and entertainment options.
Townhomes are found in both urban and suburban areas of Calgary. They can offer a balance between city convenience and suburban comfort, with easy access into downtown Calgary and immediate proximity to parks, schools, and residential areas.
Privacy and Community
Townhomes often provide more privacy compared to condos since you have your own exterior space. You might have a small yard or patio, and some townhomes have attached garages. This can be ideal for those who value having their own outdoor area.
Condo living promotes a sense of community due to shared spaces and close proximity to neighbors. If you value social interactions and a built-in sense of community, condos might be more suitable for you.
To begin searching for the right home for you in Calgary, contact us any time. Whether it's a condo, a townhome, or anything else, we can help you find it.