Calgary Infills: A Big Trend Coming Full Circle
Posted by Kelly Kernick on Wednesday, August 6, 2014 at 11:54 AM
By Kelly Kernick / August 6, 2014
Comment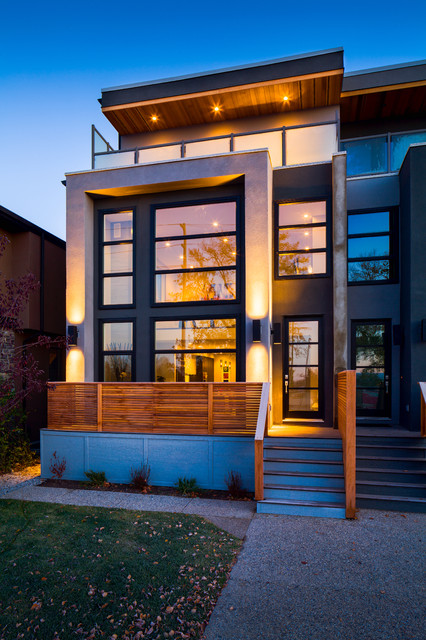 Calgary is less than a decade into what might be considered the inner-city transformation of this century. After witnessing the suburban explosion of the early 2000s, builders, developers, REALTORS® and the real estate market as a whole is balancing the trend with infills.
Infills offer unique advantages for Calgarians, and this might explain the growth of infills (as well as the ongoing support for them). Infills reduce the need for commuter traffic and encourage transit use. Infills also increase land values and bring new investment into mature neighbourhoods. For some families, infills are a welcome contrast to homes in outlying communities that may lack the urban skyline, custom design appeal and easy access to the city core. Take a look at current Calgary infill listings here.
In fact, during Calgary's 2013 Mayoral election, Naheed Nenshi argued that the development subsidy for communities outside the downtown core created a market bias. As one of his platform positions, he sought to eliminate the imbalance.
But with this influx of infill properties throughout the city core and downtown, developers small and large have bolstered the infill explosion in 2014. It is this call for infill activity, and the appetite of the Calgary marketplace, that will enable a balance of families and lifestyles in the city's downtown core.
Between 2008 and 2013, over 3,300 infill projects were started or completed. This rapid trend has had incredibly positive influences on the areas in which they occurred. From new parks and walking spaces to streetside boutiques and mature business development, infills are a strong investment that brings even greater investment into the community.
And despite that seemingly large number, Calgary developers and planners have embarked on what some refer to as INTELLIGENT INFILLING. This is planning and construction process ensures that new developments preserve the housing diversity of a community by infilling gradually.
Attracting diverse families and people helps to sustain communities long term, and infills play a key role in bringing energy back to the city's core.
If you want to learn more about Calgary infills and their benefits, or if you think infills are the right choice for you, get in touch with us.