Best Neighbourhoods for a Family Home in Calgary
Posted by Kelly Kernick on Tuesday, August 22, 2023 at 3:21:44 PM
By Kelly Kernick / August 22, 2023
Comment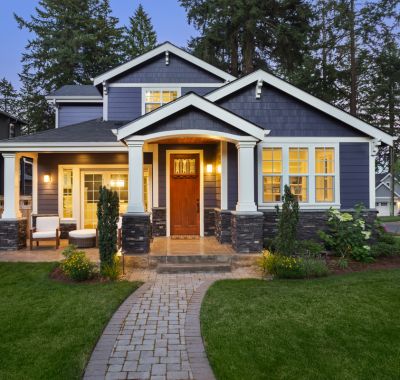 Calgary offers several great neighbourhoods for families to live in, each with its own unique characteristics and amenities. The best neighbourhood for your family will depend on your specific preferences and priorities, but we have compiled a list of some of the best places to find family homes for sale in Calgary.
To learn more about buying a family home in Calgary, contact us any time. We are here to help! For an overview of the varying neighbourhood options for families in the city, keep reading.
Lake Bonavista
Lake Bonavista is a family-friendly community with a man-made lake at its center. Residents have access to swimming, boating, and other recreational activities. The neighborhood is also home to good schools and various amenities.
Tuscany
Tuscany is a northwest Calgary community known for its excellent schools and family-oriented atmosphere. It offers parks, green spaces, and a community center. The Crowfoot Shopping Centre nearby provides convenient shopping and entertainment options.
Auburn Bay
Auburn Bay surrounds a sparkling 43 acre freshwater lake in the Southeast quadrant of Calgary and offers a variety of housing choices in, including large single family homes in a range of sizes to meet your family's budgetn and needs. Residents of Auburn Bay enjoy a scenic, peaceful atmosphere and all kind of fun amenities, while being just minutes from the heart of downtown Calgary.
Signal Hill
Signal Hill is in the southwest part of Calgary and is well-regarded for its schools and proximity to amenities. It has easy access to major roadways, making it convenient for commuting.
Evanston
Evanston is a newer neighborhood in the northwestern part of the city. It's known for its affordability and family-friendly amenities, including parks, playgrounds, and schools.
Woodbine
Woodbine is a mature community in the southwest of Calgary. It offers a variety of housing options and has numerous parks and green spaces, making it a great place for families who enjoy outdoor activities.
Cranston
Located in the southeast, Cranston is a family-oriented community with a community center and access to the Bow River and Fish Creek Park. It's known for its natural beauty and recreational opportunities.
Cougar Ridge
Cougar Ridge, in the southwest, is a popular choice for families due to its proximity to schools, parks, and recreational facilities. It's a relatively newer community with modern amenities.
Arbour Lake
Arbour Lake is another community with a man-made lake at its center. It's in the northwest and offers residents swimming, fishing, and skating opportunities. It's also home to good schools.
Aspen Woods
Aspen Woods is an upscale community in the southwest known for its luxury homes and proximity to private schools. It's a great choice for families looking for upscale living with easy access to amenties.
Brentwood
Located in the northwest, Brentwood is home to the University of Calgary and is a great choice for families who want to be close to educational institutions. If you are looking for a place where you can provide a home for your student while they attend university, this might be right for you. It also offers quick access to parks and shopping to make your life more convenient.
To learn more about finding a home for your family in Calgary, contact us any time.