Airdrie: 5 Reasons Why You Should Live Here
Posted by Kelly Kernick on Thursday, July 24, 2014 at 12:11 PM
By Kelly Kernick / July 24, 2014
Comment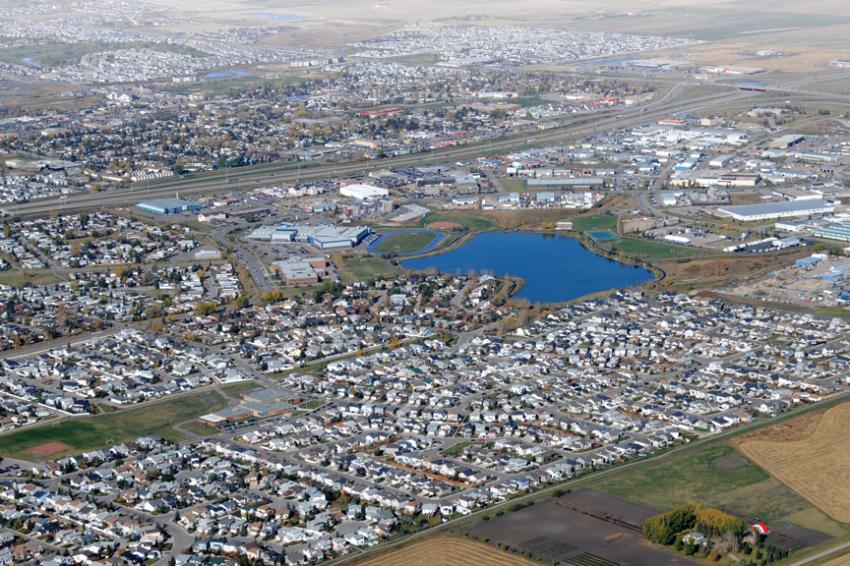 We have to be honest, Airdrie is a hotspot for people moving to southern Alberta. As westerners, Canadians and newcomers are pouring into Calgary at ever dizzying rates, people are carefully looking for Calgary home options that meet their needs for safety, access, friendliness, local pride and areas for relaxation and play.
Here are 5 reasons why we think you should call Airdrie home.
Commuting to Calgary
Airdrie is a small city with numerous amenities and easy access to Calgary—and that makes it very attractive. With a 10 minute drive along Deerfoot Trail or Stoney Trail, you can cross north Calgary's city limits and be in the downtown core in less time than a commuter coming from Calgary's south side.
Community Investment and Care
Airdrie's small city charm is bolstered by the warmth of the residents and it's ongoing community investment projects. Health, safety and sustainability are planned and carefully considered in development projects here, and the volunteer community is active and visible, bringing vibrancy to a small town that might otherwise be drowned out in the big city.
Affordability
Home prices in Airdrie remain affordable, especially in more mature areas like Luxstone, offering a variety of home options. Both Morningside and the desirable community of Cooper's Crossing are nestled near much of Airdrie's retail offerings. Additional shopping areas like Crossiron Mills (a few minutes south) allow families to enjoy shopping experiences without trekking into the big city. Newer areas, such as Williamstown in the northwest, offer scenic environmental reserves and waterways.
Small Town Active Living
Airdrie's communities are peppered with community centres, churches, trails and outdoor living spaces. The Bert Church Theatre houses nearly 400, bringing performing arts to the community year round. The Genesis Place Recreation Centre features a large indoor pool, full-sized gym, indoor soccer field and numerous additional amenities.
Civic Pride
Airdrie also flaunts its civic pride throughout the season. It boasts its own annual rodeo and annual air show which feature international acts. For more local flare, September boasts the city's AirdrieFEST, a showcase of the community groups and associations complete with free food, activities and performances.
Airdrie has emerged as a fast-growing small town with big city advantages and a unique sense of identity that runs throughout the community. The breadth of home pricing options and neighbourhoods make Airdrie a great choice for families at any stage of life.
If Airdrie sounds like the right community for you and your family to lay roots, visit our Airdrie Real Estate Page and see what's available. And you can always get in touch if you have any questions about living in Airdrie.