3 Problems a Suited Home in Calgary can Solve
Posted by Kelly Kernick on Tuesday, January 3, 2023 at 5:59:12 PM
By Kelly Kernick / January 3, 2023
Comment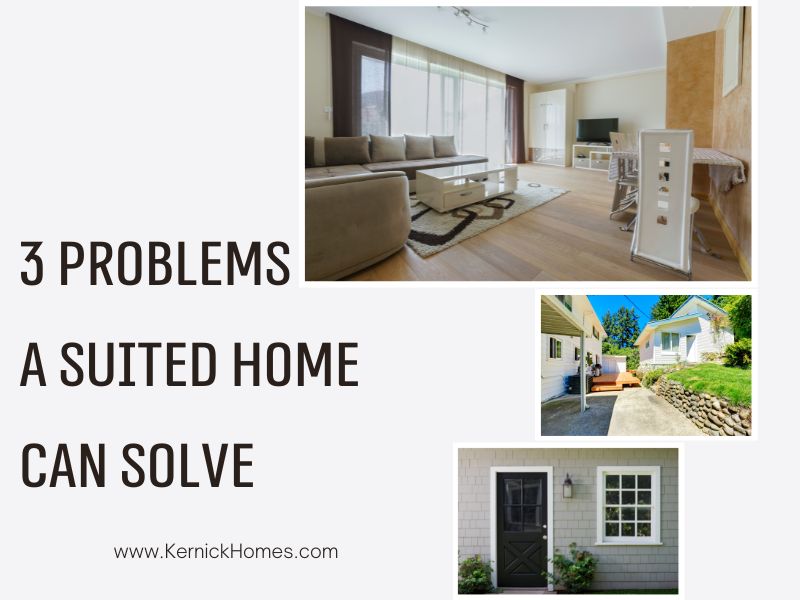 As seasons of life change or major milestones occur, it is common to find that you have outgrown your current home. In some cases, rearranging, renovating, or redecorating is all it takes to make your home work in a new phase of life. In other scenarios, moving will be your best option. A suited home can solve many of the problems presented by a major life change.
To learn more about finding suited homes for sale in Calgary to accommodate your new phase of life, contact us any time. We are ready to help you find your ideal property for sale in Calgary, guiding you through the process of selling your current home and finding the next.
Consider these 3 problems that a suited home can solve, and whether that might be the right choice for you.
What is a suited home?
Before we talk about the ways a suited home might be your ideal housing solution, let's define what a suited home is. You will find them all throughout Calgary, including new construction communities in Calgary that allow you to customize your suited home plans.
A suited home is one that features a a dwelling separate from the main living space, with its own entrance, living space, bathroom, and kitchen. This separate suite is its own apartment, fully independent of the primary home but connected by one or more walls.
The suite might be a basement walkout, an apartment over the garage, or a part of the main story. The size of the suite will vary, but this is different from a duplex or multi-family home that has two similarly sized dwellings connected in the same structure.
Now that we are on the same page about what a suited home is, let's talk about 3 ways you can solve a problem by moving to a suited home in Calgary.
1. Welcome a relative into your home
One of the top reasons people choose a suited home is to welcome a relative into the home while providing a private and distinct space. If you have an elderly parent who is beginning to require more care, for example, a suited home can be the ideal solution. It allows both you and your parent to maintain privacy and independence while placing you in close enough proximity to be a caregiver when needed.
Similarly, many parents of adult children find that a suited home can meet their family's needs by providing a private apartment for the adult child while maintaining a closeness and connection. Even if you expect your child to live there temporarily, this can allow you to provide a home for them while they attend university or establish themselves professionally, and then transition the space into home for a grandparent or a rental property in the future.
2. Establish an additional stream of income
Suited homes can not always be listed as income properties, depending on the guidelines of your community association. In some cases, they can become an ideal solution to establish an additional stream of income. The suite in your home can become a long term rental home or a short term vacation rental. Depending on the flexibility you want, you can choose the length of stay you would like to offer.
This is a great way to create a lucrative investment if you buy a suited home and do not need to use the suite for a relative or personal guests at the moment.
3. Create a comfortable and private guest space
Hosting personal guests overnight is a wonderful way to extend hospitality, but can also present a challenge. If your current home does not have an obvious space to offer to your overnight guests, consider the way your suite might meet that need.
A suited home has a built in guest house that is both private and comfortable, making it easier on both host and guest to enjoy the trip. When you do not have guests staying, the suite can be used as a short term vacation rental, a personal office space, or additional living space.
Interested in learning more about finding a suited home for sale in Calgary? We can help. Contact us any time to get started.