Duplex for sale Calgary | Updated Hourly | Get Daily Email Alerts for New & Exclusive Listings
Looking for Calgary Duplexes and Semi-Detached Homes?
Here you can browse all the Calgary Duplexes and Attached Homes available on the Calgary MLS® System in one place. No need to search through countless listings that don't interest you. There are hundreds of attached and duplex-style homes currently listed so this search is organized by location and price range. Once you have clicked one of the following buttons you can further narrow the search by area and other important criteria.
GET EMAIL UPDATES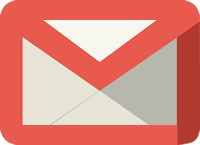 New Listings , Exclusive Homes & Price Reductions Sent to your Inbox
What Are Attached Homes and Duplexes?
Apartment style living in a larger scale. Thanks to duplex homes, families can share common walls or ceilings, while maintaining separate entrances. Unit sizes vary in these multi-family homes, depending on the location and builder. A attached house can be constructed with the apartments side-by-side or on top of each other. Attached homes placed on separate lots can be known as duplex homes or semi-attached homes. This brings Calgary neighbours closer to each other.
A duplex or attached home creates a cozy environment for families and is a great investment for first time Calgary home buyers, or young couples. Families with relatives that require assisted living can also benefit from the advantages of a duplex home. Residents have a sense of community, due to the frequent interactions with their friends next-door.
Not all duplex homes are created equal: depending on the apartment floors, they can be known as triplex or quadruplex homes. Often found inside these houses is a shared staircase. Calgary duplex homes can be found in urban areas as well as upscale neighbourhoods, but there is a higher concentration of them in the inner city area.